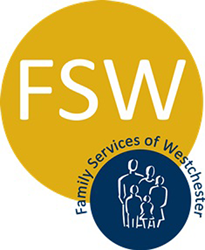 Port Chester, NY (PRWEB) June 18, 2014
Today, Family Services of Westchester (FSW) announced the selection of Scarsdale resident Leslie Chang and Armonk resident Leslie Zane as the newest members of its board of directors. Zane and Chang join a board of more than a dozen volunteers and business leaders from the Westchester community, offering the influential organization their enthusiasm and expertise.
About three years ago, Chang approached FSW seeking a volunteer opportunity where she could share her expertise in marketing, technical savvy, and her zeal for graphic design. Chang began her work as a founder and chair of FSW's Junior Board, where she helped open the door to Westchester's young professionals whose commitment to FSW's mission has brought increased financial support and a new circle of caring volunteers and friends. Chang is also an active member of the Junior League of Central Westchester, a long-term partner of FSW.
Zane is president of The Center for Emotional Marketing, a full service strategic marketing consultancy based in Armonk that specializes in branding and positioning, and delves into consumers' subconscious to uncover the key drivers for any brand or product. Prior to establishing The Center for Emotional Marketing in 1995, Zane consulted at Bain & Company, was trained in brand management at Procter & Gamble, developed new products at Johnson & Johnson, and practiced image marketing at Avon and Revlon. She also serves on the board of El Centro Hispano, a nonprofit based in White Plains that supports and advocates for the Hispanic community within Westchester County.
"It is vitally important that FSW continues to be relevant to a new generation of supporters," said Susan Wayne, president and CEO of FSW. "As active participants in FSW's governing structure, Zane and Chang bring fresh energy and new perspectives to the table. They inspire us and make us feel enormously positive about the future."