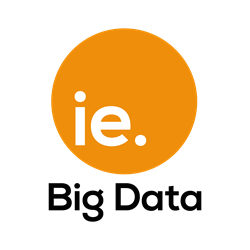 The new tracks will explore the up and coming issues and trends that are facing Big Data practitioners and executives this year.
(PRWEB) June 19, 2014
Innovation Enterprise's flagship Big Data Innovation Summit returns to the Westin Copley Place in Boston on September 25 & 26 and is set to be the biggest yet.
With 8 interactive tracks, workshop sessions, 800+ of the industry's top minds and an exhibition zone filled with the most innovative solution and service providers, this year's flagship Big Data Innovation Summit aims to embrace as aspects of the Big Data wave.
In true Big Data Innovation fashion, this year's tracks are reflective of industry shifts in the last year, responding to the biggest needs of today's data and analytics executives. New for 2014 includes tracks on Data Governance, Chief Data Officer, Big Data & the Cloud and Data Science.
"The new tracks will explore the up and coming issues and trends that are facing Big Data practitioners and executives this year," said Heather James, Director, Global Operations at Innovation Enterprise. "This, plus a line-up of speakers from across industries, will provide a holistic overview of how today's companies are putting their data to work.
Amongst the keynote speakers, presenting on the Big Data Innovation track, is Scott McLeod, Vice President, Data Governance & BI at American Cancer Society. In his presentation, 'Why your Big Data Governance Program Doesn't Work,' Scott will discuss the reasons why the majority of data governance programs fail, not once, but typically many times. Despite thorough research beforehand, many of these programs fail to produce the results that are expected, often just exacerbating existing problems further. Scott will share the 'right way' to deploy a data governance program, based on experiences in his role at the American Cancer Society. Attendees can take away what data governance structures work, what metrics can be expected and what successes will follow.
Scott will be joined by 80+ data and analytics pioneers, from companies such as ESPN, Wolfram Alpha, Twitter, General Mills, GE, Best Buy, Schneider Electric and more. For a complete list of speakers and for more information on how you can get involved, see http://theinnovationenterprise.com/summits/big-data-boston-2014.
####
About Innovation Enterprise: Innovation Enterprise, a CFO Publishing company is an independent business-to-business multi-channel media brand focused on the information needs of Senior Finance, Operations, Planning, Strategy, Decision Support and Advanced Analytics executives.
Products include IE.Summits, IE.Finance, IE.Analytics, IE.Operations, IE.Strategy, IE.Membership and IE.Insights. Whether it's delivered online, or in person, everything IE produces reflects the company's unshakeable belief in the power of information to spur innovation.