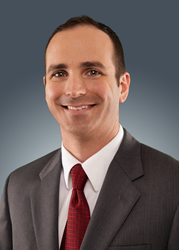 "A VA-accredited claims agent like those at Allsup can make sure your veterans disability appeal is accurate, can help with documentation, and outline specific factors in your claim in order to receive a higher disability rating." – Brett Buchanan, Allsup
Belleville, IL (PRWEB) June 19, 2014
Veterans who have been denied Veterans Affairs compensation benefits for disability claims involving military sexual trauma (MST) may want to review their claims and file a disability appeal, according to Allsup, which provides veterans disability appeals services through the Allsup Veterans Disability Appeal Service®.
The U.S. Government Accountability Office (GAO) recently issued a study of MST disability claim decisions indicating significant variations in the review and decision process. The report, "Military Sexual Trauma: Improvements Made, but VA Can Do More to Track and Improve the Consistency of Disability Claim Decisions," involved extensive interviews and review of data from the U.S. Department of Veterans Affairs' disability claims program.
"Veterans who have been denied benefits for MST and related impairments could benefit from appealing their VA disability claim now, in light of more education and emphasis on these disabling conditions," said Brett Buchanan, an Army veteran and VA-accredited claims agent at the Allsup Veterans Disability Appeal ServiceSM.
"You might find success by filing a disability appeal on your MST claim because the appeal adjudicators are more experienced and understand the changes the VA has made since 2002," Buchanan explained.
According to the GAO report, significant regulatory changes were made in 2002, following a court ruling that allowed evidence outside of a veteran's service record to be used to document the claim for MST and related disabling conditions.
Veterans also can get help with their VA disability appeal by working with a VA-accredited claims agent, who understands the complexities of the regulations and standards required to meet the disability ratings of the VA program. Find more information about VA disability appeals at Veterans.Allsup.com.
"A VA-accredited claims agent like those at Allsup can make sure your veterans disability appeal is accurate, can help with documentation, and outline specific factors in your claim in order to receive a higher disability rating," Buchanan explained. Higher disability ratings in the VA disability program result in higher monthly income.
Veterans Who Have PTSD, Other Impairments
Post-traumatic stress disorder (PTSD) was reported as the largest disability segment related to MST claims, with about 93.5 percent, according to the GAO study. Other impairments listed with MST-related disability claims included depression, anxiety disorders and bipolar disorder.
Veterans making a disability claim for PTSD and other MST-related conditions must have medical documentation of their disability with their claim. "It's important to show that your disability is current and to have your doctor's agreement," Buchanan added.
Based on data provided by the VA, one in five women and one in 100 men had experienced sexual trauma or abuse while serving in the military in 2012, the GAO stated.
Coordinating with the Veterans Benefits Administration, the Veterans Health Administration has developed training on MST-related medical exams for healthcare professionals. The study found that the VHA is developing more formalized MST training programs and will begin offering these programs in September.
Click here for more information on receiving a free veterans disability review, especially if you have been denied VA disability benefits.
Veterans or family members with questions about filing VA disability appeals may call (888) 372-1190.
ABOUT ALLSUP
Allsup is a nationwide provider of Social Security disability, veterans disability appeal and Medicare services for individuals, employers and insurance carriers. Allsup professionals deliver specialized services supporting people with disabilities and seniors so they may lead lives that are as financially secure and as healthy as possible. Founded in 1984, the company is based in Belleville, Illinois, near St. Louis. Visit http://www.Allsup.com or connect with Allsup at http://www.facebook.com/Allsupinc.
# # #