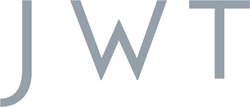 It's interesting to see just how stubborn global stereotypes can be.
New York, NY (PRWEB) June 19, 2014
JWT announced today the Personality Atlas, an original and exciting project that aims to restructure the world map by personality profiles, and examine the stereotypes and perceptions of 27 markets across the globe.
Led by JWTIntelligence and JWT SONAR™, the study reveals respondents' perceptions of various countries, including their own, as well as their perceptions on the people, culture, government and brands/products from those countries. Based on the survey findings, the Personality Atlas features two new world maps based on the dominant personality profiles defining to each country: One map illustrates countries grouped by global stereotypes, and the other shows countries grouped by how respondents view their own country.
The Stereotype Map features new continents such as Funlandia—a continent comprising Brazil, Italy and Spain—defined as charismatic, fun, humorous and passionate. Others include Balancia, a balanced and democratic continent; Uniformany, most associated with a hardworking and orderly ethos; Chillville, associated with content, welcoming and polite people; and many more.
"It's interesting to see just how stubborn global stereotypes can be," Mark Truss, JWT's Global Director of Brand Intelligence and one of the study's authors notes. "While there has been an expectation that the global economy, media cycle and the Internet would make the world a smaller place, yielding a greater sense of our fellow world citizens, the survey results suggest otherwise."
The study also unveils gaps in perception between how locals view their country and how the global population views it while offering ways multinational marketers can reconcile these gaps and handle stereotyping as they expand into new markets and strengthen their presence in others.
The survey also identifies a number of key takeaways included below:

In general, countries feel more positively about themselves than other countries do. Referred to as the "positivity gap," this gap is especially pronounced in developing countries such as India, Colombia, Egypt and Mexico.
Respondents in countries that don't stand out as specific personality types to the global population have a much clearer vision of their homeland.
The study shows that when measuring overall perception of a country, government is not an immediate consideration and often causes a negative influence.
Older generations are somewhat more positive about developed markets, while perceptions of younger generations are more consistent across markets regardless of developmental states.
Globalization leads us to rely increasingly on stereotypes and other heuristics as information gets more plentiful, denser and harder to parse.
Marketers should exercise caution when drawing on stereotypes in advertisements. How consumers receive stereotypes varies greatly from market to market.
JWTIntelligence and JWT SONAR™ conducted a quantitative survey across 27-markets and 6,075 adults (18+). Markets included in the study are Australia, Argentina, Brazil, Canada, China, Colombia, Czech Republic, Egypt, Finland, France, Germany, Hong Kong, India, Indonesia, Italy, Japan, Mexico, Pakistan, Russia, Saudi Arabia, Singapore, South Africa, South Korea, Spain, Thailand, United Kingdom, and United States.
The Personality Atlas project can be found on personalityatlas.com, where survey data, two interactive maps constructed from survey findings, and a "See Where You Fit" Quiz can be accessed.
ABOUT JWT
JWT is the world's best-known marketing communications brand that has been inventing pioneering ideas for the past 150 years. Headquartered in New York, JWT is a true global network with more than 200 offices in over 90 countries, employing nearly 10,000 marketing professionals. JWT consistently ranks among the top agency networks in the world and continues a dominant presence in the industry by staying on the leading edge—from producing the first-ever TV commercial in 1939 to developing award-winning branded content today. For more information, please visit http://www.jwt.com and follow us @JWT_Worldwide.