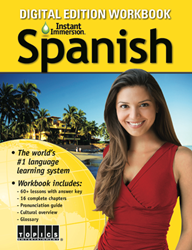 We, as teachers, are always looking for ways to challenge our students, and this program can help with that. It will change lives
Renton, Washington (PRWEB) June 19, 2014
TOPICS Entertainment (http://www.topics-entertainment.com) congratulates Summit Hills Elementary of Idaho Fall, Idaho as the Elementary Division Grand Prize Winner in the Immersion™ VT End of School Year Celebration 2014. Winners were selected from short essays based on the question, "How would Instant Immersion VT benefit (your school's name) students?" The Grand Prize provides up to $15,168-worth of language learning tools to winning schools for the 2014-2015 school year.
From the choice of over 120 languages, Summit Hills has chosen to receive Spanish multimedia learning tools including the Instant Immersion™ VT e-learning course, Instant Immersion™ On-the-Go audio courses and digital edition of the Instant Immersion™ Workbooks as part of a student cultural enrichment program.
Summit Hills first opened for the 2013-14 school year with 22% of the students speaking Spanish as home, but apparently many students don't think "it's cool" to speak Spanish at school according to Alisha Johnson, a teacher from Summit Hills.
School administration and teachers see an opportunity to help Hispanic students to embrace their heritage and unique bi-lingual abilities at school, by mentoring non-Spanish speaking students to learn about their language and culture—and in turn building cultural awareness and love of learning languages with non-Hispanic students.
"The students at our school are very high achievers. It would be beneficial for them to have something to push them beyond their normal learning. They would be able to gain skills in a language, and they could decide if it is something they would like to learn more of in the future. We, as teachers, are always looking for ways to challenge our students, and this program can help with that. It will change lives," Johnson said.
The Grand Prize includes Instant Immersion VT e-learning courses for 250 students. Schools can choose one language per student from English, Spanish, Chinese, French and over 120 additional languages. If available in the same language, the award also includes matching MP3 audio courses and digital workbooks.
Instant Immersion™ VT is cloud-hosted, second language e-learning solutions for use by institutional clients, and its content is based on Instant Immersion, the #1 top selling personal software for new language acquisition—with over 120 languages available.
Instant Immersion™ VT is a flexible a multimedia resource for educators to implement as part of blended-learning, flipped-classroom or supplemental curriculum. It is also suitable for student enrichment, distance learning, self-directed study and Afterschool programs.
Instant Immersion™ VT's neuro-linguistic research-based pedagogy and e-learning content has been proven worldwide by students of Foreign Languages (World Languages) and English Learners (ELL, ESOL, EAL, ESL)—from elementary and secondary schools (K-12), colleges and universities, corporate training programs, government training, church sponsored missions, humanitarian groups, community centers, NGOs and other organizations.
Instant Immersion™ VT for English learners also has native language support in more than 120 languages. For example: a native Somali learning English has the option of Somali language support in Instant Immersion VT or the teacher has the option of 100% English immersion for the ELL student.
Click on the link to view the new Instant Immersion VT informational video hosted on Youtube: http://youtu.be/Pa3sxTtWL-U.
Instant Immersion™ VT uses a variety of activities to help students learn languages—and teaches useful, everyday conversational language (no useless "elephant kicking the ball" phrases) and engaging activities. Learners can also listen to, and compare speech to, both male and female native speakers. Gamification techniques motivate learners to achieve and improve on their scores.
Teachers can have confidence that students will enjoy learning a new language through a variety of fun and engaging interactive multimedia activities and games at their own pace. Instant Immersion™ VT content also meets ACTFL, TESOL and U.S. State standards.
See at complete list of over 120 Languages offered by Instant Immersion™ VT at: http://www.instantimmersion-vt.com/instant-immersion-vt-languages.php.
About Topics Entertainment
TOPICS Entertainment (http://www.topics-ent.com) is the largest privately held multimedia publisher in the United States offering the DVD, software and audio industries' most diverse content at competitive prices in prestigious club, mass and chain retailers throughout the United States, Canada and Mexico. TOPICS represents well-known and respected brands, including National Geographic™, James Earl Jones Reads the Bible, the U.S. National Archives, public television's OVER® series, the No. 1 best-selling language-learning line Instant Immersion™, and more!
TOPICS is now offering Instant Immersion™ VT (http://www.instantimmersion-vt.com) second language e-learning solutions directly to schools, businesses and other enterprise customers.