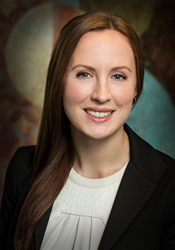 ...this decision could signal a judicial shift to much larger wrongful dismissal awards in Canada.
(PRWEB) June 19, 2014
Nicole Simes is a lawyer with MacLeod Law Firm, a Canadian Labour and Employment Law Firm. She reports that the Ontario Court of Appeal recently released a decision which upheld a substantial damage award against Wal-Mart. Ms. Simes believes this decision could signal a judicial shift to much larger wrongful dismissal awards in Canada.
Ms. Simes reports that in a recent decision, Boucher v. Wal-Mart Canada Corp., 2014 ONCA 419, the Ontario Court of Appeal allowed a decision against Wal-Mart arising out of the mistreatment of a former employee.
Meredith Boucher was employed for Wal-Mart for 10 years. The court found that after she was promoted to assistant manager, her manager became abusive towards her. He belittled, humiliated and demeaned her in front of her co-workers. She complained to senior management about his behaviour but was told that her complaints were not substantiated.
Boucher quit and commenced a lawsuit against Wal-Mart and her former manager for constructive dismissal, aggravated and punitive damages and intentional infliction of mental suffering.
A jury at the trial level found that she had been constructively dismissed and awarded significant damages for the mistreatment that she had experienced.
The Court of Appeal upheld the jury's finding and much of the damages awarded. The Court allowed for aggravated damages in the amount of $200,000 and punitive damages of $110,000 against Wal-Mart and the former manager. Significantly, the Court also awarded $100,000 for damages for intentional infliction of mental suffering on the part of the manager.
MacLeod Law Firm provides tips to employees who may be experiencing the treatment that Boucher experienced at Wal-Mart:
1. Review the employer's workplace harassment and violence policy and their human rights policy, if applicable.
2. Report the harassment or bullying to a manager or the human resources representative indicated in the harassment and violence policy.
3. Record details of the harassment. Keep a journal with dates and times and what is said or done. Keep records of any emails or letters received from the bully.
4. Do not retaliate. Engaging with a bully can escalate the situation and will make it more difficult for a those evaluating the situation in the future.
5. Know your rights. If your employer is not addressing your concerns speak to a lawyer who understands employment and human rights law in your region.
MacLeod Law Firm has represented 1000s of employees over the past 25 years. MacLeod Law Firm's practice includes wrongful dismissal claims, employee terminations, severance packages, employment contract review, employee resignation advice, human rights claims and workplace safety.