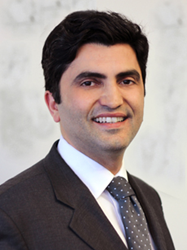 We're seeing increasing numbers of men wanting Botox to smooth out wrinkles and create a younger, more attractive appearance.
Beverly Hills, CA (PRWEB) June 19, 2014
Why should girls have all the fun? According to a recent Fox News article published Jun 11, 2014, Botox is becoming increasingly popular among men. Dubbed "Bro-tox," this procedure is having its moment in the male spotlight. Not just a practice for women anymore, now men are hopping on the anti-aging train. With an increasing concern about appearance among the male population, it was only a matter of time before Botox became a go-to for both genders.
"We're seeing increasing numbers of men wanting Botox to smooth out wrinkles and create a younger, more attractive appearance," said Dr. Azizzadeh, a leading facelift surgeon who performs Botox in Beverly Hills. "Men are not immune to the pressures that society places on them to look a certain way. At our Center, we emphasize appearing natural, rather than the overly-tight, immobile look that can be a result of an inexperienced Botox injector or outdated facelift procedures."
Botox is a popular option for people wanting immediate results without having to take too much time out of their busy schedules. Men might not have a lot of time to take out of their work schedules to have a full facelift, but they still want to appear younger than they are. Botox in Beverly Hills at Dr. Azizzadeh's highly-regarded practice is safe and non-time-consuming.
"Botox injections can be done in less than thirty minutes, so if you don't have a lot of time to spare it's a great option," said Dr. Azizzadeh. "Men can come in on their lunch breaks or whenever they have a little bit of free time. It doesn't require any downtime and the procedure doesn't even require any anesthetics."
People nowadays are living longer lives and want their internal age to reflect in their appearance. With all the advances in modern science and anti-aging technologies, there's no reason for individuals to look older than they feel. If Botox isn't enough for an individual's aesthetic needs, a Beverly Hills facelift could be an appropriate alternative for a long-lasting change.
"Men today work longer hours and put in extra effort that can show in their appearance. Stress and overwork can cause signs of aging to appear in the face," said Dr. Azizzadeh. "Botox injections are a good starting point, but if a man wants to really reverse signs of aging, a full facelift might be another option."
About Dr. Babak Azizzadeh
Dr. Azizzadeh is a world-renowned facial plastic surgeon who is recognized as a Top Doctor by US News & World Report. He completed a fellowship in facial plastic & reconstructive surgery at the prestigious Harvard Medical School, and is the author of five bestselling books, including Master Techniques in Facial Rejuvenation and Beverly Hills Beauty Secrets. Dr. Azizzadeh is also the director of the USC Facial Plastic Fellowship Program, and the director of the world renowned Cedars-Sinai Advances in Multispecialty Aesthetic and Reconstructive Surgery Symposium.
For more information about the expert facelift surgeon in Beverly Hills, contact the Center for Advanced Facelift Surgery at 310.331.8437.