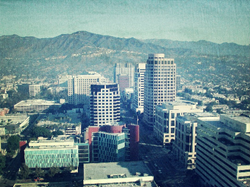 Glendale, CA (PRWEB) June 18, 2014
24-7 Van Lines realize that relocating a business can be a tough job and an even tougher responsibility. Expanding a company can lead to an even greater burden. Finding new office space, hiring employees in new locations, and setting up the most basic electronic systems and services can be an enormous task. Now, 24-7 Van Lines will lend a helping hand with a new service that oversees all aspects of business or office expansion.
A new branch of these Glendale movers will provide the new services to select locations all over the country. The company is soon adding a new self-moving option for smaller businesses and offices, and so it seeks to balance the scales by offering more services to larger companies looking to expand as well.
24-7 Van Lines have acknowledged that the most important part of the new service will be connecting business owners who are looking to expand with other industry leaders all over the country. These leaders will help owners determine where their business would do best, and provide them with all the necessary resources they'll need in order to get their business off the ground at the new location.
A company spokesperson for 24-7 Van Lines explained that the new service provides business owners with countless options for expansion. "We help them determine the best size and volume for the new expansion based on business metrics from their other locations. How successful were they with other locations? How big were they and how many workers did they employ? What are some of the ways in which they could cut basic costs? Which services could they get rid of? Are there new services that the new location should have? In addition to finding new business and office space, we hope to generate valuable input about their old location as well."
In addition to companies looking to expand, anyone can take advantage of various other services. Large and small businesses and offices alike can choose to utilize any of the renovation, redecoration, or IT installation services offered by the Glendale movers. These services have already seen a 17% rise in popularity over the past fiscal quarter.
Details on the new service and options will become available on the company website when new information is provided: http://247vanlines.com/. The company expects the new service to provide a nearly 15% boost to its current client base.
Press Contact
Mark Tanning
24-7 Van Lines
(877) 549-2077