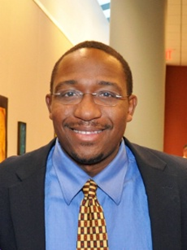 Voorhees, NJ (PRWEB) June 21, 2014
Chris spent the last 14 years as an administrator and presenter for schools, most notably serving as the Director of Community at The Haverford School for boys. In this role, Chris sought to assist students from under-resourced backgrounds with their transition to Haverford and helped them sustain their success at the school.
In his new role at Steppingstone, Chris will lead the development of the Scholars Program, while helping the organization forge important relationships to enhance its work in the community. Chris will bring an extensive understanding of the challenges that Steppingstone's Scholars and families face everyday, and knowledge of how to navigate Philadelphia's complex landscape of school choice.
Chris will also work to build high quality academic enrichment programs that prepare students for college success and leadership in society. Chris serves on several boards and committees, including the Executive Committee of the Board for the Multi-Cultural Resource Center (MCRC), and also acts as a facilitator for the National Seeking Educational Equity and Diversity (SEED) Project.
Recently, Chris was named a finalist for the Teaching Tolerance: Teacher of the Year Award due to his dedication to improving education and better preparing students for the diverse world they face. Chris earned his BA at the University of Virginia in both Foreign Affairs and African Studies and went on to earn a Masters of Education in School Leadership at the University of Pennsylvania.