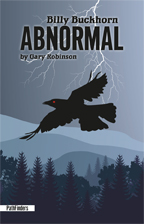 ...these types of books can turn struggling readers into passionate readers for life.
Summertown, TN (PRWEB) June 20, 2014
Among the buzz following the BEA was the lack of books offering cultural diversity for youth. 7th Generation—an imprint of independent publisher Book Publishing Company—has been dedicated to providing books that will help adolescent readers resonate with their communities and heritage through their PathFinders and Native Trailblazer series written by Native authors.
With a new fantasy adventure mini-series featuring Billy Buckhorn—a Native teen with psychic abilities—on the horizon, 7th Generation's PathFinders' novels continues to offer themes that generate excitement among the 12-16 year old age group. Designed for adolescents who are reluctant readers, PathFinders books are written at a 2.5 to 5.0 reading level and feature teen protagonists and fast-paced story lines with culturally accurate content and references throughout.
The contemporary stories are not bubble-gum but mirror complex real-life situations that often are resolved as the main characters discover hidden strengths through a reconnection to their culture. Also in the mix is historical fiction, with Tim Tingle's action-packed Danny Blackgoat trilogy offering nail-biting suspense and a novel based on Ely Parker as a teenager in development. Well respected Native authors such as Tingle, Gary Robinson, and Joseph Bruchac have met the challenge of adapting their writing style to a much younger reading level.
Managing Editor Kathie Hanson is optimistic that these types of books can turn struggling readers into passionate readers for life. Each of the PathFinders novels garnered excellent reviews from either Booklist, Publisher's Weekly, Foreword Magazine or Kirkus Reviews.
The non-fiction Native Trailblazer series of biographies of American Indians and Canadian First Nations highlight topics or themes of interest to young reader such as sports, music, the environment, writing and courage. Featured individuals excel in their fields and raise awareness of indigenous issues and culture. They also often come from backgrounds similar to those of the readers. These motivating biographies provide positive role models and help erase stereotypes for non-native students. In 2012 the Native Trailblazer series was given an American Indian Youth Literature Award by the American Indian Library Association.
Distributor Orca Books will have titles from both series on display at their booth at next week's American Library Association's conference in Las Vegas. Both series provide valuable literary and scholastic content and can add a new dimension of multicultural awareness for students throughout the U.S. and Canada.