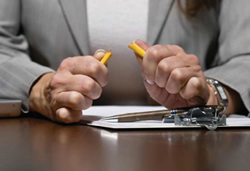 Nearly 2 million American workers report having been victims of workplace violence each year.
Atlanta, Ga (PRWEB) June 25, 2014
Violence in the workplace is often overlooked by both owners and employees, particularly in the small business sector where a false sense of security is often taken for granted until an event occurs that puts them in harm's way, according to The Security Product Depot.
Per the Occupational Safety & Health Administration, "Nearly 2 million American workers report having been victims of workplace violence each year."
Security Product Depot has provided the tips below for small businesses to identify risks and establish a plan before a violent act is committed:

Every business, regardless of the size should establish a clear code of conduct as it relates to zero tolerance and that every employee has received documentation detailing unacceptable behavior.
Be aware of out-of-ordinary behaviors such as erratic behavior and verbal outburst, decreased productivity, etc.
Escalating conflicts should be dealt with immediately. Promote open lines of communication. Aggressors will often thrive on the fear of victims and/or witnesses so an organization needs to ensure that there are no repercussions against communicating issues with management.
Conduct background checks on all employees and contractors.
Plan where your employees should move to in the event of a violent attack from an employee or an external source. Mimic an attack in a drill so everyone will know where to go and what to do. In an emergency, it may save lives.
Survey your property and install Security Cameras to monitor for suspicious activity inside, including parking lots and entrance and exit doors. If an incident occurs, a video recording can be played back a step by step re-enactment.
Additional guidelines will vary depending on the size of your company and type of business. There is no one size fits all and each should be handled on its own merit.
The Security Product Depot is an established online provider of physical security products and security information. They are committed to offering a broad array of the latest technology to help their clients protect their assets and property.