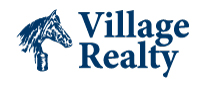 Outer Banks, NC (PRWEB) June 25, 2014
The first annual Village Realty and Ocracoke Island Realty Scholarships will soon be presented to four local high school seniors, residing in Dare and Hyde Counties. On May 27th, Madeline Bailey and Jose Valle from First Flight High School were announced as the first two winners of the scholarship, during their school's awards ceremony evening. The two remaining scholarships were awarded to Ocracoke High School seniors Alma Flores and Amanda Gaskins on their school's awards night, which took place on June 15th. The scholarships, valued at $1000 each, are renewable annually and are being awarded based on the good academic performance and higher education goals of the students.
A Scholarship committee composed of Bob Oakes and two members of the community, selected the four recipients from among the 63 applications they received. Along with a solid academic record, eligible students were required to be entering or attending college and to be residents of the North Carolina Counties of Camden, Currituck, Dare, Hyde, Pasquotank, Tyrrell or Washington.
The endowment is managed and administered by The Outer Banks Community Foundation, a non-profit organization with a mission to inspire charitable giving in the area. Through its privately funded charities and endowment management services, the organization offers assistance and support to the Outer Banks' most promising citizens.
Village Realty is a locally owned and operated business that strives for excellence in customer service to vacationers and residents of the Outer Banks. Serving the local community for more than twenty years, the full-service real estate company maintains consistent support to many local charities and area businesses.
For more information regarding the Village Realty and Ocracoke Island Realty Scholarship Fund, please contact Village Realty at 855.397.2430 or visit http://www.VillageRealtyOBX.com.