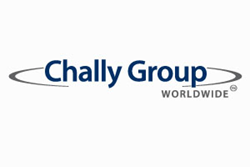 Schwab brings extensive leadership experience to his role at Chally and is ideally positioned to lead Chally's continued growth.
Dayton, OH (PRWEB) June 19, 2014
Chally Group Worldwide™ announces Q2 growth and expansion initiatives, led by the appointment of Robert C. Schwab to President effective June 1, 2014. Schwab joined Chally in February 2013, as Vice President Marketing and Channel Management. Additional appointments in R&D and customer delivery services follow the release of breakthrough research in B-to-B Sales and the 2014 Global Leadership Research Study report.
"Schwab brings extensive leadership experience to his role at Chally and is ideally positioned to lead Chally's continued growth as a leader in delivering value in Sales and Leadership Transformation Services," stated Ken Carroll, CEO.
Schwab built a consistent record of driving innovation and growth in several manufacturing and distribution companies, including the Mead Corporation, and as the principal of a successful supply chain services business, Custom Support Solutions. In addition to his leadership and management expertise, Schwab has extensive sales and marketing experience working across multiple distribution channels. He received a B.S. in Accounting from the University of Dayton and is a licensed CPA in the State of Ohio.
Chally is the leading provider of predictive analytics tools for sales and sales leadership selection, development, and deployment. The company also offers a full complement of development tools for measuring progress of firms in engaging and developing high potential talent.
As Chally continues to evolve its high value approach to business analytics across the employee life cycle, other expansion appointments include:
Chris Holmes, Ph.D., has been promoted to Vice President Research and Chief Scientist. Dr. Holmes was most recently Director of R&D, Research & Advisory Services. With more than 26 years of experience, he focuses on talent assessment R&D efforts, new content development, psychometrics and measurement to allow the firm to continue development of world-class products, solutions and industry-leading research publications.
Denise Terry has been appointed to Manager of Customer Research, where she will lead key initiatives to improve ease of access to archival data; customizable reporting, including industry and role benchmarking; and standardizing processes to improve scalability and productivity. Ms. Terry came to Chally in 2009 as a data research analyst from InterDirect USA in Houston.
Nikki Nealeigh has joined Chally as Consultant, Value Delivery. Ms. Nealeigh is an experienced entrepreneur and business leader specializing in start-ups and business transformations and holds a M.S. in Sociology from the University of Cincinnati.
The new appointments follow on the Q2 launch of Chally's breakthrough research in the direction of B2B sales delivered in the encyclopedic book set, The Future of Selling, and the 2014 Global Leadership Research Report.
About Chally Group Worldwide
Chally is a globally recognized leader in research-based solutions in evaluating and improving human capital potential throughout the employee life cycle. Chally provides industry leading predictive analytics and advisory services that assure our customers of the information needed to guide decision making in selection, development and succession planning to enable enhanced growth and profitability. Chally tools provide for "Right People, Right Process, Right Placement" in key sales and leadership roles. Visit http://www.chally.com or follow @ChallyGroup on Twitter.