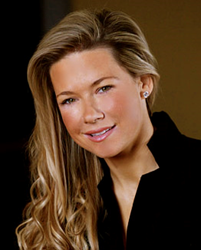 Miami, Florida (PRWEB) June 20, 2014
North American Title Insurance Co. (NATIC) has appointed Amy Crabtree as agency manager for Utah, Wyoming and Idaho. She brings a wealth of experience in the lending and title insurance industries to the position.
A professional with a strong entrepreneurial spirit, Crabtree founded a trustee service company, a public records data company and two national post-closing solutions companies for the title insurance and lending industries. In addition, she has managed operations, sales teams, post-closing compliance and national client accounts.
"I am pleased that Amy made the decision to come on board with our expanding Western team," said Geoffrey B. Ginn, Esq., senior vice president, NATIC independent agency division manager. "She offers a level of business acumen and customer focus that will be of great benefit to our agents.
"In addition, she is a successful former business owner and has a natural way of putting people at ease and earning their trust," Ginn added. "She will make an immediate impact and will strengthen our NATIC brand with our agents and customers."
Crabtree has an extensive background in reconveyance and release services and has relied on this experience to provide expert testimony and expert litigation review in several class action and civil court cases. She has also consulted on best practices for mortgage lenders and servicers, title insurers and trustees.
"I believe agents are the driving force of the title insurance industry and bring many benefits to consumers," Crabtree said. "I came to NATIC because they allow their agents to create new opportunities in business by offering superior support, education and marketing. I am excited to be a part of this company."
Crabtree did her undergraduate studies at Portland State University and Brigham Young University. She is located in Utah and can be reached at (801) 493-9532 or acrabtree(at)natic(dot)com.
About North American Title Insurance Co. (NATIC)
North American Title Insurance Co. (NATIC) is a seasoned title insurance underwriter, helping title agents to achieve the goal of true business success for over 50 years. NATIC conducts real estate settlement services in 36 states. NATIC earned the reputation as the "underwriter next door," because their decision makers and associates are easy to reach and their processes are quick and straight forward. The NATIC agency application process is fast and transparent for qualified agents. NATIC has a one-hour underwriting response guarantee that is unparalleled in the industry.
NATIC is the largest capitalized company in Peer Group 2, which groups companies with capitalization between $25 million and $100 million as determined by Kroll Bond Rating Agency, Inc. NATIC is ranked 7th by The Performance of the Title Insurance Underwriters© in terms of cash or cash equivalents. North American Title Insurance Co. maintains over $82 million* in cash or invested assets. This represents over 96 percent of the company's assets and is characteristic of the most important attribute to title protection, namely, financial responsibility. *As of 12/31/2013
Demotech, Inc. awarded NATIC a rating of: A' (A Prime) Unsurpassed. A.M Best rated B++ (Good). NATIC is headquartered in Miami, Fla. To learn more, visit http://www.natic.com.
For more information contact: Geoffrey B. Ginn, Esq., o: 704.595.9990; e: gginn(at)natic(dot)com