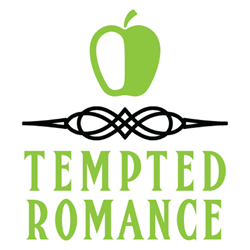 "As a high schooler, I constantly read romance novels from my mother and older sister. I couldn't get enough!" — Brenda Knight, publisher of Tempted Romance
(PRWEB) June 19, 2014
Cleis Press is unveiling Tempted Romance, a new imprint launching this Fall that will publish only the smartest, sweetest romance.
Brenda Knight, named publisher of Cleis Press just last spring, says that romance is a genre close to her heart. "As a high schooler, I constantly read romance novels from my mother and older sister. I couldn't get enough!" As founding publisher of Tempted Romance, Knight is proud to continue her loyalty to the genre by getting quality titles into the hands and hearts of romance fans.
The entry of Tempted Romance into the world of romantic reads couldn't be better-timed. The multi-billion dollar industry of romance, with an estimated total sales of $1.4 billion for 2013, has consistently generated far and away more best-sellers than any other genre (Romance Writers of America), and even libraries note that romance is a popular reader's choice (Publishers Weekly).
Tempted's premier books include works from romance savants Delilah Devlin, Kristina Wright, Janine Ashbless, Mitzi Szereto, and Rachel Kramer Bussel, with novels like Cover Him with Darkness: A Romance and collections of short stories like The Darker Edge of Desire: Gothic Tales of Romance.
The imprint will reach out to keyed-in authors and loyal readers to spot emerging trends early. Tempted Romance will publish intelligent romance that stays one step ahead of the curve and pushes the boundaries of the genre.
"PGW has been selling Cleis Press erotica for decades; in fact, we have happily moved millions of copies of their books. We could not be more thrilled about Tempted Romance and look forward to evangelizing for great new voices in the romance genre." —Sarah Rosenberg, Director of Marketing at Publishers Group West
Follow Tempted Romance on social media: