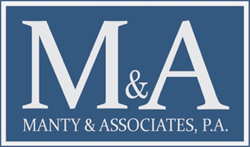 Minneapolis, MN (PRWEB) June 18, 2014
Recently, Nauni Manty, of Manty & Associates, P.A., a chapter 7 panel trustee for the District of Minnesota took control of operations for the business of Genisys Software, Inc. after the company filed a Chapter 7 bankruptcy case (Case no. BKY 14-40472). The debtor specialized in providing software and customer technical support for equipment rental, party rental, mountain sports rental and video rental. The debtor's software packages handled not only the point of sale and rental aspects of businesses but also the service department, accounts receivable and purchase orders.
Although it is extremely uncommon for a chapter 7 trustee to operate the business of a chapter 7 debtor, Manty recognized that the sale of Genisys Software as an ongoing concern would realize a greater benefit than simply liquidating its personal property assets and collecting accounts receivable. In a Chapter 7 liquidation, the business assets are liquidated and sold to the highest bidder. However, Genisys Software had relatively little assets, which largely included software programs. Rather, the true value of Genisys Software was in its customer service contracts and its client base.
Because operating a business in a Chapter 7 is rare, the trustee , through her counsel, Manty & Associates, P.A., filed a motion with the bankruptcy court to obtain court permission to operate the business for a limited time and for the limited purpose of the sale. The court granted the trustee's request. She operated the debtor's business while soliciting potential bidders through a sealed bidding sale process that maximized the benefit for the estate and the creditors. Manty's strategic insight resulted in significant success for the bankruptcy estate and the creditors who will receive distributions from the April 22 sale of the debtor to High Reach Company, LLC for $125,000.
To learn more, contact Manty & Associates by calling 612-465-0990 or visiting their website at http://www.mantylaw.com.
<br>About the Company:<br>Manty & Associates, P.A. combines the depth of experience of a large firm with the personalized service of a smaller one. It knows and cares about its clients. Its team provides clients with the product they expect with the most value for their fee. At Manty & Associates, clients always come first.