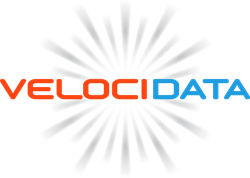 Private- and public-sector organizations are missing out on the full potential value of Big Data because existing infrastructure cannot deliver ingest at the speed, scale and functionality required for trustworthy real-time analytics
St Louis, MO (PRWEB) June 19, 2014
VelociData President and CTO Ron Indeck is the featured speaker at a forum June 25 at the University of Colorado on the special role that heterogeneous systems will play in next-generation Big Data infrastructure.
Organizations today are seeking to mine the rich, diverse data resources available to them in order to make smarter fact-based decisions in real time. Unfortunately, transformations associated with data ingest are often an obstacle to real-time decision-making—because of the sheer scale of the data involved and the fact that a variety of quality and governance management operations have to be applied to that data to ensure accuracy of results and compliance with security mandates.
Heterogeneous systems effectively address this obstacle by allowing required data operations to be executed during ingest at line speed.
"Private- and public- sector organizations are missing out on the full potential value of Big Data because existing infrastructure cannot deliver ingest at the speed, scale and functionality required for trustworthy real-time analytics," says Indeck. "This ingest shortfall can only be cost-effectively overcome with adaptive heterogeneous systems specifically designed to execute essential data transformation operations at an entirely new magnitude of speed and scale."
The event is entitled "Big Data Business Advantage with GPUs and FPGAs for Real-time Ingest Processing." It will be held Wednesday, June 25 6:00-9:30 PM on the University of Colorado Denver's Auraria Campus at North Classroom Building #1539, which is located at 1200 Larimer St. For more information, contact Michael Walker [michael.walker(at)datascienceassn(dot)org / (720) 443-0510]. http://www.meetup.com/Data-Science-Business-Analytics/events/181607992/
About VelociData
VelociData delivers the world's fastest data transformation solutions. Its purpose-built, engineered solutions radically alter the performance and economics of ETL, ELT and other data ingest processes essential to Big Data success. For more information, visit http://www.velocidata.com.