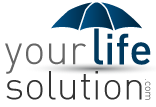 Chicago, IL (PRWEB) June 19, 2014
Eric Smith, the founder and independent life insurance agent of YourLifeSolution.com, has received a response regarding complaint 91093 which he filed against the Academy Life Insurance Company. This complaint was filed in order to track down death benefits on behalf of his late grandfather which were ostensibly still owed. "According to the Virginia Department of Insurance, the policy no longer exists. It's a bit of closure knowing that the small policy was not simply misplaced or unaccounted for, but it's still questionable that we had to go to these lengths to get any information on this matter," said Eric Smith.
Consumers interested in viewing their own life insurance rates entirely online are encouraged to do so at YourLifeSolution.com. Consumers can also get information by phone by calling 888.374.2764.