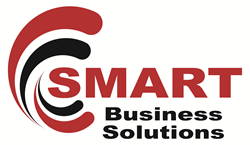 Ellenwood, GA (PRWEB) June 20, 2014
C-Smart Business Solutions announces a webinar to present a one-stop service for I-9 Form Auditing, Training, Electronic Verification, and Retention. The core of the service is an I-9 Compliance Model, which is designed to help businesses understand the current state of their Form I-9 process, to ensure effective I-9 policies are in place, to implement a sampling process to check each form for accurate and complete information, and to implement a systematic approach to processing I-9 forms.
Dennis Summerlin will host the webinar. Dennis is an I-9 compliance expert, with more than 20 years' experience in Human Resource Management. Dennis said, "This webinar will provide employers with the key information they need to effectively manage their I-9 processes." Attendees can expect to hear why I-9 compliance is important, the financial and brand impact of non-compliance, and the benefits of implementing a thorough process. "Fines are escalating in many industries, and employers need a complete solution now to get prepared for a potential ICE audit," said Summerlin.
President & CEO Charlene Smart said, "I have consulted with many businesses that fail to audit or retain I-9 forms properly." This webinar will provide senior HR professionals, business owners, and corporate leaders the information they need to understand how to meet legal obligations and avoid fines and penalties. "The risk for non-compliance include fines that can range from $110 to $1100 per Form, denied or suspended business license, and debarment from doing business with the government," said Smart.
The webinar will take place Wednesday, June 25th, at 10:00am Eastern Time.
Register here: https://attendee.gotowebinar.com/register/6066217115513428225 or you can go to http://www.csmartbusinesssolutions.com.
About C-Smart Business Solutions
Charlene L. Smart d.b.a. C-Smart Business Solutions, LLC is a human resources management consulting firm located in Ellenwood, GA. Since 2009, the company has been leveraging the SPHR body of knowledge and transformative concepts of LEAN Six Sigma to strategically align human capital plans, strengthen management skills, streamline HR processes, and structure process- improvement initiatives.
About Dennis Summerlin
Dennis Summerlin, MSHRM, PHR is a highly creative and goal oriented Human Resources Professional with more than 20 years proven human resources experience. He currently holds a Master's of Science degree in Human Resources Management from Troy University. He is also a certified Professional in Human Resources with demonstrated expertise to include but not limited to employment compliance, recruiting and talent management, training & development, and change management. He is currently a member of the Society of Human Resources Management National and Atlanta organizations.