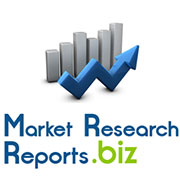 Global And China Germanium Industry Report, 2013-2016
(PRWEB) June 20, 2014
Germanium is a typical rare and dispersed element, associating with lignite, lead-zinc deposit and copper ore. Global proven recoverable deposits of germanium amount to 8,600 metal metric tons (MMT), which are mainly distributed in United States, China and Canada, with the first two accounting for 45.1% and 40.9% of the world's recoverable germanium reserves, respectively.
Browse full report with TOC: http://www.marketresearchreports.biz/analysis-details/global-and-china-germanium-industry-report-2013-2016.
In spite of abundant germanium reserves, America's germanium output makes up only 2.6% of the world's total, due to limited exploitation. By contrast, China, because of its massive exploitation, has become one of large germanium producing countries, with output hitting 87 tonnes in 2013, up 8.8% from a year earlier, accounting for 57.6% of global total output.
In order to protect germanium resources, China has taken multiple measures in recent years, including purchase and storage of germanium by the country and increase in tariffs, which resulted in significant decline in export of germanium and products thereof, falling by 21.8% year on year to about 25.8 tonnes in 2013, according to data from China Customs.
Currently, most of China's germanium and its products are exported to United States, Germany and Japan, of which America is the largest export market for China's germanium, making up 62.7% of China's total exports in 2013.
In recent years, germanium price has been on the rise, thus promoting steady development of germanium industry. Combined with bright prospects for downstream application, germanium producers have increased their investments. For example, Yunnan Lincang Xinyuan Germanium Industry Co., Ltd. works on extending industry chain, and Yunnan Chihong Zinc and Germanium Co., Ltd. and China Germanium Co., Ltd. primarily expand production capacity.
To download full report with TOC: http://www.marketresearchreports.biz/sample/sample/207650.
Table of Contents
1 Overview of Germanium Industry
1.1 Definition & Classification
1.2 Application
1.3 Industry Chain
2. Development of Global Germanium Industry
2.1 Reserves & Distribution
2.2 Supply & Demand
2.2.1 Supply
2.2.2 Demand
Inquiry before buying report: http://www.marketresearchreports.biz/analysis/207650.
3. Development of China's Germanium Industry
3.1 Reserves & Distribution
3.2 Policy Environment
3.2.1 Industry Policy
3.2.2 Export Policy
3.3 Supply & Demand
4. Application of Germanium
4.1 Optical Fiber
4.2 Infrared Optics
4.3 Solar Cell
Latest Reports:
Research Report On Non-Ferrous Metal Industry In China, 2014-2018
Browse full report with TOC:
http://www.marketresearchreports.biz/analysis-details/research-report-on-non-ferrous-metal-industry-in-china-2014-2018
China enjoys abundant resources and large varieties of non-ferrous metals. The reserves of 7 varieties, including tungsten and rare earths, rank the first in the world while the reserves of lead, nickel, mercury, molybdenum and niobium are plentiful. The industry scale expands rapidly as the production volume of non-ferrous metals maintains rapid growth in recent years. The total production volume of the 10 major non-ferrous metals (copper, aluminum, lead, zinc, nickel, tin, stibium, magnesium, titanium and mercury) was 40,287,816 tons in China in 2013, up by 9.91% YOY.
Major production regions of non-ferrous metals are Henan, Gansu, Hunan, Yunnan and Shandong. The production volume in the 5 regions accounted for 43.53% of the national production volume in 2011 while the proportion of Henan ranked the first in China.
The lead futures got listed on SHFE on March 24, 2011 while futures of the other 4 basic non-ferrous metals, including copper, aluminum, lead and zinc were listed on SHFE afterwards. However, the trading varieties in Chinese futures market are significantly different from those in international market.
To download full report with TOC: http://www.marketresearchreports.biz/sample/sample/207024.
Through this report, the readers can acquire the following information:
Government Policies of China Non-ferrous Metal Industry
Supply and Demand Status of Non-ferrous Metal Industry in China
Price Trend of Non-ferrous Metals
Import and Export Status of Non-ferrous Metals
Competition Status of Non-ferrous Metal Industry in China
The following enterprises and people are recommended to purchase this report:

Mining/Smelting Enterprises
Trading Enterprises of Non-ferrous Metals
Enterprises Related to Industry Chain of Non-ferrous Metals
Investors/Research Institutes Concerned about Non-ferrous Metal Industry
China Rare Earth Industry Report, 2013-2016
Browse full report with TOC: http://www.marketresearchreports.biz/analysis-details/china-rare-earth-industry-report-2013-2016.
Rare earth, also known as rare earth metal or rare earth element, collectively refers to lanthanides (including fifteen elements) and closely-related scandium and yttrium. At present, rare earth resources have been discovered in about 35 countries and regions around the world, with total reserves of 140 million tons, of which 39.3% are owned by China.
As China is rich in rare earth resources and has made strenuous efforts in mining, over 90% of global rare earth output comes from China. However, affected by the government's control on exploration of rare earths, the output of rare earth in China has been continuing to decline in recent years, to 83,400 tons in 2013, down 16.6% from a year ago.
To download full report with TOC: http://www.marketresearchreports.biz/sample/sample/198329.
China is not only a large producer of rare earth but a big consumer, with consumption in 2013 approximating 79,000 tons. Among all application fields, magnetic materials made the largest contribution, accounting for 45% or so.
Besides satisfying domestic demand, China's rare earth and its products are also exported to the United States, Japan, South Korea and Hong Kong, with export volume of rare earth products reaching about 22,500 tons in 2013, surging by 38% from the previous year. However, hit by sluggish domestic and foreign demands, the price for rare earth has been falling, resulting in a year-on-year decline of 37% in export value of Chinese rare earth products in 2013.
About us
MarketResearchReports.biz is the most comprehensive collection of market research reports. MarketResearchReports.Biz services are specially designed to save time and money for our clients. We are a one stop solution for all your research needs, our main offerings are syndicated research reports, custom research, subscription access and consulting services. We serve all sizes and types of companies spanning across various industries. Kindly visit: http://www.marketresearchreports.biz/.