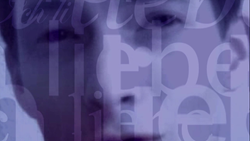 The I Love You Project celebrates diversity and connects strangers together through a social art platform.
Berlin, Germany (PRWEB) June 20, 2014
THE I LOVE YOU PROJECT® - an interactive social visual art project celebrating diversity – returns to Berlin, Germany June 28-July 12. The multi-media art installation including video, sound, and photos will be on exhibit at Where Is Jesus in Kreuzberg. Participants from prior events including Berlin, Frankfurt, Giessen and Barcelona will be on display. New videos, photos, and voices recordings will be captured on June 28 12pm-7pm using new participants. New York-based Debbie Davies uses a digital microscope camera in this experimental, collaborative project. Music composition is created by Germany-based Julius Schön, and editing by New York-based Kendall Smith and Santina Amato. Davies will videotape visitors saying "I Love You" in different languages during the exhibition with the intention of bringing together residents in multi-cultural Kreuzberg. This exhibition is part a global initiative exploring migration and diversity and uniting people within communities by expressing love within the context of a visual art form. The new resulting photos and video will be exhibited later in 2014 during Berlin Art Week.
In March 2011 The I Love You Project was conducted first in Barcelona, Spain. New York artist Debbie T. Davies used a digital electronic microscope camera to capture videos and photos of 82 people saying "I love you" in 18 languages in Raval. In summer 2012 she visited Frankfurt and Giessen in Germany and captured images and voices of over 80 people representing 32 languages for the Hessen version of the project. During the annual 48 Hour Neukölln festival in 2013 over 120 people participated in Berlin, Germany. The project returns to Berlin to exhibit images from that event. In July 2014 the project will be conducted and exhibited in Kiev, Ukraine during a very tense political climate.
German sound artist Julius Schön creates an original music soundtrack to include participants' recorded commentary on love, peace, migration, and diversity.
The digital microscope camera creates unexpected images that play with skin tone, contrast, color, speed, and light in unexpected ways. The result is a multimedia installation; an immersive experience sharing the diverse faces and voices of the people who live and work in these cities. Video edited by Kendall Smith, Santina Amato, and Debbie Davies, is projected onto screens and plays continuously. Photos are connected to form a large mosaic covering walls.
Through this project, the artists hope to unite people of different cultures, religions, and economic level, and show that change begins through love and the courage to connect with strangers. This project is the part of an ambitious global initiative to reproduce this experience in other cities. Due to the high immigrant populations in the target cities, the artists yield an enormous number of images and languages to become part of future exhibitions. Bringing images and voices from other countries to these exhibitions allows people the chance to share their similarities and marvel at their differences.
The Kreuzberg project will occur during the same time as the 48-Hour-Neukölln festival, which brings many people into the area to appreciate the art and culture of Berlin. Through social art, we find a tool that is less intimidating and reaches into the humanity of the residents of Germany, to connect people and encourage discussion of peace, tolerance, and inclusion.
Where is Jesus is a multi-use venue that hosts art and cultural events including exhibitions, projects, music, and screenings. Beverages and light fare are served in this intimate modern space which has become popular in Kreuzberg since March 2012. The space will be converted into a gallery and screening space to exhibit photos, video, and sound installation. We will record new participants in their glass enclosed sound booth.
Exhibition title: THE I LOVE YOU PROJECT: KREUZBERG
Location: Where is Jesus, Wrangelstrasse 57, Berlin, Germany 10997
Contact: Christian or Eliana whereisjesus(at)outlook(dot)com +49 30 91561029
Dates & Times.
June 28 12:00 - 19:00 exhibition and photo-video-audio recording of new participants
June 28 , June 30 to July 5, July 7 to July 12 11:00 - 22:00 exhibition and video screenings (Closed Sundays)
Collaborators:
Debbie T. Davies, Visual Artist http://www.theiloveyouproject.net
Julius Schön, Sound Artist http://www.juliusschonphotography.com
Kendall Smith, Video Editor
Santina Amato, Video Editor http://www.santinaamato.com