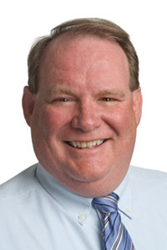 Pittsburgh, PA (PRWEB) June 19, 2014
Dave Wagner, global director of product knowledge and iNet product manager at Industrial Scientific, will present a webinar on Thursday, June 26 at 2 p.m. EDT.
In this webinar, hosted by ISHN magazine, Dave will uncover the benefits of maintaining a complete gas detection program in which workers are truly kept safe and how this applies to a company's bottom line.
Dave has more than 25 years of experience in the development and application of gas monitoring products and services. He is the author of "Ask Dave," an interactive blog dedicated to providing insightful information about gas detection.
To access a link to register for this free webinar, visit http://www.indsci.com.
About Industrial Scientific Corporation
As the global leader in gas detection, Industrial Scientific provides gas detection products and services that keep workers safe in hazardous environments. The company's more than 700 employees in 25 countries are committed to preserving human life, and have dedicated their careers to ending death on the job in this century. Established in 1985 and headquartered in Pittsburgh (USA), Industrial Scientific also has operations based in Arras (France), Dortmund (Germany), and Shanghai (China), and provides technical services to customers from local service centers around the world. Industrial Scientific is the parent company to Predictive Solutions Corporation (http://www.predictivesolutions.com). For more information, visit http://www.indsci.com.