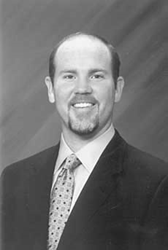 New Iberia, LA (PRWEB) June 19, 2014
Dr. James Finley is pleased to announce that he is expanding his practice area to cover the New Iberia local. Residents who need dental implants in New Iberia to replace missing teeth are invited to learn more about Teeth-in-a-Day®, which is a convenient and revolutionary dental implant procedure that makes it possible to receive implants within a single appointment.
Dental implants in New Iberia are rapidly becoming the preferred tooth replacement method over bridges and traditional removable dentures. Not only are dental implants highly reliable and long lasting, but they also look, feel, and function just like natural teeth. While bridges and removable dentures are good tooth replacement options for some, they can damage healthy teeth and could potentially become dislodged while eating or conversing. Dental implants do not damage healthy teeth and will not fall out while eating or speaking.
A traditional dental implant procedure takes considerable time to complete because patients must wait for a period of three to six months while the implant becomes attached to the bone during a process called osseointegration. During this process, the gums heal over top of the implant and must be surgically opened before the final implant crown and connecting abutment piece may be placed on top of the implant. The Teeth-in-a Day® procedure (also known as immediate load implants) eliminates this long waiting time and makes it possible for patients to receive dental implants in New Iberia within a single day. No waiting period is required and the entire procedure can typically be completed in only a few hours.
If a patient needs to have a tooth extracted due to decay or periodontal disease, an immediate load implant can be placed directly after the tooth is extracted. This means that the patient will not need to worry about going for weeks or months waiting to have a missing tooth replaced.
Dental patients who want to receive a quick and effective dental implant procedure without waiting for months or receiving two separate surgical procedures are invited to schedule an appointment with Dr. Finley's office. Dr. Finley offers residents dental implants in New Iberia that can be placed within a single office visit.
About The Doctor
Finley Periodontics is a periodontal practice offering personalized dental care for patients in Lafayette, LA. Dr. James M. Finley received his D.M.D from the University of Mississippi School of Dentistry and his certificate in Periodontics from Louisiana State University School of Dentistry. He went on to earn his M.S. in oral biology from Louisiana State University while serving as a full time assistant professor. Dr. Finley is part of one percent of dental professionals providing the LANAP® FDA cleared laser procedure for gum disease and periodontal treatment. To learn more about Finley Periodontics and their dental services, visit their website at http://www.finleyperio.com and call (337) 504-7263.