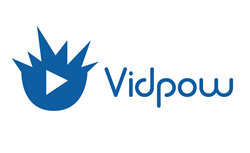 Most businesses have no idea how to use YouTube, Vine and all forms of online video. We plan to change that by offering monthly online conferences and online courses all taught by world-class instructors. -Jeremy Vest
Frisco, Texas (PRWEB) June 26, 2014
Vidpow brings together many of the top YouTube and video marketing experts in a single place where people can learn how to the harness power of video marketing to promote and develop business and audience. Vidpow has monthly online video marketing conferences and launches new online courses on a regular basis. With 24/7 access to courses and conferences members can stay up-to-date without the expense of travel.
Internet traffic is expected to increase nearly three-fold over the next four years due to more Internet users and devices, faster broadband speeds and more video viewing, according to Cisco's latest Visual Networking Index (VNI) global forecast. In fact, IP video traffic is expected to represent 79 percent of all consumer Internet traffic in 2018, up from 66 percent in 2013. It stands to reason, then, that companies who want to meet their customers where they are can no longer consider video marketing a "nice to have," but rather an absolute imperative for their future success.
For more details or to enroll, go to http://www.vidpow.com.