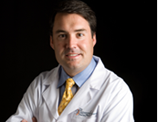 Mequon, WI (PRWEB) June 19, 2014
The 10th annual Cosmetic Surgery and Dermatology Conference, held from June 18 – 22, will feature several presentations by the renowned facial plastic surgeon, Dr. Andrew Campbell. The four-day event is expected to see over 1,000 attendees from a wide variety of aesthetic specialties. Leaders, educators, and researchers will be on hand to present the latest techniques and equipment for use in the plastic surgery practice.
The Multi-Specialty Aesthetic Conference is designed to spark cooperation between the four 'core' specialties of aesthetic surgery: plastic surgery, facial plastic surgery, dermatology, and oculoplastic surgery. The meeting, held at the Bellagio resort hotel in Las Vegas, encompasses clinical seminars from all specialties, round table discussions, and practice management sessions. Various booths are set up, allowing physicians to see the newest, innovative tools for aesthetic improvement.
This year's Vegas symposium will host the top physicians and researchers from the field of aesthetic care. Dr. Campbell will share his experience and skill, presenting sessions on facial volumization, micro-Liposculpture, lipolysis, and the critical role of an aesthetic office manager. Other sessions will include topics on noninvasive techniques, skills workshops, and cosmetic surgery marketing.
Course Directors of this year's symposium are Dr. Randolph Waldman, Dr. Donn Chatham, and Dr. Renato Saltz. The Cosmetic Surgery and Dermatology meeting brings together dedicated professionals from across the country and around the world. When asked about the event, the Directors stressed, "We have assembled the very best international multidisciplinary faculty in the industry . . . (we) put together an elite educational program highlighting the latest issues in aesthetic medicine and surgery." The meeting presents a unique opportunity for specialists to share their understanding and expertise.
Dr. Andrew Campbell is a Wisconsin cosmetic surgeon, specializing in facial plastic and reconstructive surgery. He has been practicing in the Mequon area for almost 20 years. The founder of both Campbell Plastic Surgery and the Quintessa Medical Spa, Dr. Campbell is double Board Certified by the American Board of Facial Plastic Surgery and the American Board of Otolaryngology.
For more information on the Vegas Cosmetic Surgery and Dermatology Symposium, contact 877.673.3273. For those in the Wisconsin area, consultation appointments with Dr. Campbell can be scheduled by calling 262-478-3223.
Contact:
Campbell Facial Plastic Surgery
Quintessa Med Spa
10604 N. Port Washington Road
Mequon, Wisconsin 53092
262-242-7772 or 262-478-3223
http://www.campbellplastics.com