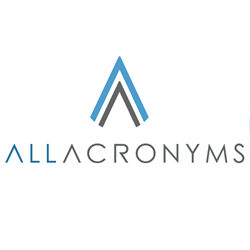 Sydney, Australia (PRWEB) June 19, 2014
Highly optimized for user experience, the new site delivers feature-rich functionality with user-centered design.
Launched on 2005, AllAcronyms.com is now the largest acronyms and abbreviations database on the Internet with more than 2,500,000 entries classified by over 2000 topics. Its primary mission is to provide a convenient online tool for people who need to quickly find acronym definition or are willing to find the most appropriate abbreviation for particular word or phrase.
A few primary features of a new website include:

Visitor-driven – terms are sorted by visitor rating. Visitor suggestions, voting and reporting have a large influence on website content.
Topic-oriented - deep navigation and filtering by category and topic are available for abbreviations with large number of definitions.
Industry-specific - once category is selected, search and site navigation are adjusted.
The website's new, responsive web design is built to adapt to the screen size of any device, on-the-fly, providing better access and ease-of-use for today's modern, and more mobile site users. Whether accessed on a smartphone, tablet, or PC, the design adapts itself automatically to create an experience that's uniquely attuned to that device, making it easier to define particular acronym or find the appropriate way to abbreviate the word.
Alex Radyushin, the founder of All Acronyms said, "We value the time of our visitors, so after considerable analysis It was decided that the full rebuild of the website with primary focus on easy-to-find content is required. We are very excited for our new website launch, and we are confident it will be an even more convenient tool to many of our regular users. We trust our visitors will enjoy browsing our latest website which is not only easy and fun to use, but also provides them with fresh and most popular acronyms and abbreviations used by professionals in a wide range of industries."
Visit new website at http://www.AllAcronyms.com.
About All Acronyms: AllAcronyms.com is the leading acronyms and abbreviations website on the Internet, with primary focus on user-friendly navigation and extensive content converge.