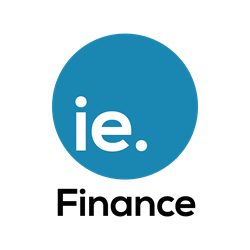 With an impressive line-up, it will be interesting to see how America's leading companies are transforming their finance functions
Boston, MA (PRWEB) June 19, 2014
Transforming the finance function is of key concern to many organizations, as they look to raise the productivity and efficiency of their finance teams. These gains allow for improved performance management, and are often essential for finance to realize its potential as a business partner. Innovation Enterprise is delighted to host the Finance Transformation Summit on September 9 in Boston.
Whilst it is important to transform the finance function, it is important that organizations align this transformation with other departmental needs. Rajan Nagarajan, Vice President, Strategic Business Process Excellence at Kraft will be discussing 'Aligning Transformation Projects Across the Enterprise.' He will be exploring how shared services allow for the integration of finance with HR, Legal, Compliance and other business functions.
"It will be interesting to hear how shared services have increased productivity and efficiency at this major company," said Daniel Miller, Finance Divisional Head at Innovation Enterprise. Rajan will also be sharing with attendees how shared services can evolve and expand to enterprise process services.
Joining Kraft are M&T Bank, BlackRock, Johnson & Johnson, Sony, Jabil Circuit & many more. "With an impressive line-up, it will be interesting to see how America's leading companies are transforming their finance functions," said Daniel Miller. Across presentations throughout the day, attendees can expect to hear a variety of finance transformation projects and best practices.
The Finance Transformation Summit is co-located with the FP&A Innovation Summit, which hosts a world class speaker line-up including Walmart eCommerce, Sysco, TIAA-CREF, Microsoft & many more.
For more information about the Finance in Transformation Summit please visit: http://theinnovationenterprise.com/summits/financetransformation-boston2014.
About Innovation Enterprise, a CFO Publishing company is an independent business-to-business multi-channel media brand focused on the information needs of Senior Finance, Operations, Planning, Strategy, Decision Support & Advanced Analytics executives. Products include IE.Summits, IE.Finance, IE.Analytics, IE.Operations, IE.Strategy, IE.Membership and IE.Insights. Whether it's delivered online, or in person, everything IE produces reflects the company's unshakeable belief in the power of information to spur innovation.