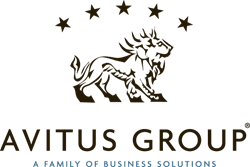 Our company, our employees and vendors have all stepped up to donate auction items. It is wonderful when an entire community can get behind such a worthy cause. -Dianne Parker, Avitus Group Public Relations Manager
Billings, Montana (PRWEB) June 20, 2014
Avitus Group is out in full force to raise money for the American Cancer Society. The company's team of 50 launched its online auction this week with an overall goal of raising $2500.00 to help fight cancer. The total value of online auction items is nearly $1300.00 with featured items like a weekend trip to Red Lodge, Montana. Anyone worldwide is invited to bid on auction items. "Our company, our employees and vendors have all stepped up to donate auction items. It is wonderful when an entire community can get behind such a worthy cause. Avitus Group is happy to support the American Cancer Society and give back to our community." -Dianne Parker, Avitus Group Public Relations Manager. The online auction closes July 3rd at 5:00 p.m., MDT. Other fundraising efforts include a bake sale and jeans Friday at the office.
Yellowstone County's Relay for Life event is July 11th, 2014 at Billings West High School. The opening ceremony begins at 7:00 p.m..
Avitus Group is a nationwide company, based out of Billings, Montana, that helps other companies with administrative hassles. With Avitus Group, all of the necessary, yet burdensome functions of the business become Avitus Group's responsibility, so the business can focus on what they do best, grow and increase profits. Avitus Group serves clients nationwide through 10 regional office locations from California to Florida. The company also serves international clients through partner locations in Europe, Canada, China, England, India, Japan and Singapore.