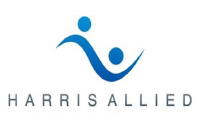 Companies need to put their best foot forward when it comes to branding if they want to attract the best of the best.
New York, NY (PRWEB) June 23, 2014
A potential employer's value to the marketplace and its key points of differentiation can play a key role in its ability to attract top talent as part of its recruiting efforts, say experts at Harris Allied, a New York City-based executive search firm.
"Today's discerning star talent is in a position to look critically at what the company has to offer, as well as its mission and business direction when they are considering employment offers. Savvy job seekers are taking a harder look at companies and trying to envision what it would be like to work and grow professionally as part of the organization," says Harris Allied Managing Partner Kathy Harris. "They are looking at so much more than just salary and benefits today. As a result, companies need to put their best foot forward when it comes to branding if they want to attract the best of the best."
Harris says factors such as the marquis value of a company's name, its industry position, and even its corporate culture all contribute to the brand presence that can influence a job seeker's decision.
Harris offers the following suggestions to companies that want to make sure that their brand tells the best company story possible to potential employees:

The elevator pitch: Companies need to develop speaking points for interviewers related to industry position, business outlook and corporate culture so that, regardless of whom the candidate is speaking with, everyone reinforces the same messages.
Confirm what is promotable: Employers need to give serious consideration to the key selling points of the position, team and management. Bear in mind the professional development opportunities, the emerging technology employees can work with and the long-range business plan for the project or department.
Good PR matters: Make an effort to generate some positive third-party endorsement with the media though traditional media relations. Address any negative publicity or perception problems head on.
Make sure there is a positive takeaway: A potential employer should make sure the job seeker walks away with a good feeling about the recruiting process. Clear, swift and decisive feedback for the job seeker are critical in this regard and reinforces a strong brand.
Every touch-point matters: Whether it's the company LinkedIn or Facebook page or everyone involved in the interviewing process from the HR manager to the CIO – and even the firm's external PR messaging – the brand needs to come though consistently at every touch-point.
"The pendulum has swung back and today's job seekers are as discerning as employers. If a company wants game-changing star talent working for them, their employer brand should reflect a strong industry position, corporate growth opportunities and an engaged, dynamic team," says Harris.
About Harris Allied
Harris Allied provides premier executive search, technology and quant analyst placement services to the financial services, professional services, consumer goods, digital media and tech industries. The firm represents clients who are at a variety of growth stages: from tech start-ups to established industry leaders. Harris Allied's client-centric approach allows the firm to objectively assess the strengths of qualified candidates and thoughtfully match them with the right opportunities. For more information visit http://www.harrisallied.com. To view Harris Allied's corporate video, "For Each of Us, It Starts with a Moment," visit http://www.youtube.com/harrisallied.