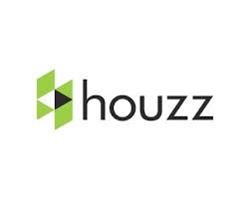 "This is an exciting marriage between Ezmod and Houzz and we are anticipating a very profitable and long lasting relationship with them (Houzz)," said Flor Rangel of Ezmod Furniture.
City of Industry, CA (PRWEB) June 24, 2014
This week marks a joint venture between Ezmod Furniture and Houzz as well as Ezmod and Homepolish, two major online design companies that will help promote Ezmod's products as well as their brand. Ezmod went live this week on Houzz's website under their "Buy on Houzz" program which allows site users to purchase Ezmod products they see on Houzz as well as search for additional products. Clients are able to see who sells the products and are given a direct link to the seller's website. Ezmod currently has over 100 items listed on Houzz and expects to add more in the future. Ezmod posts furniture photos in their idea books and the photo is embedded with a "tag" that looks like an actual price tag. By clicking on this "tag" it lets customers know the price of a product and who sells the item they clicked on. Customers are then able to purchase the product directly from Houzz's website. This convenient one-stop shopping is a way Houzz adds value to its ever expanding services and Ezmod gains brand recognition and increased sales.
Homepolish is another value-added website for clients who need design help. This company offers its clients interior design services for almost every budget. From the dilemma of picking the perfect paint color to redecorating an entire house, Homepolish strives to fill a niche that traditional designers sometimes forget. Homepolish states they take the ego and mark ups out of traditional interior design. How it works is a client starts with a $50 consultation fee and meets with a Homepolish designer. After the initial consultation they are able to purchase design time through their designer. In addition to design help, clients are also given Homepolish exclusive discounts to many home décor retailers who are part of the Swatch Program. Ezmod recently signed on as one of these retailers. Clients of Homepolish are given coupon codes to use when purchasing items from Ezmod's website. These codes are good for 10% off their total order. Clients only have access to these codes through their Homepolish designer and during the time they are working together. Ezmod is hoping this collaboration will bring a new design savvy client base to their website. Ezmod Furniture is an online purveyor of modern furniture and its corporate office is located at 1307 John Reed Court, City of Industry CA 91745. Business hours are Monday – Friday, 8:30am-5:00pm. Any questions can be directed to Kristin Medeiros at 866-630-6161 ext 113 or sales(at)ezmodfurniture(dot)com.