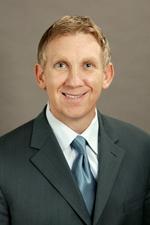 This opinion is valuable because there's heightened scrutiny of employment practices for potential disparate impact in California and elsewhere.
Northridge, CA (PRWEB) June 23, 2014
In a ruling that has broad favorable implications for California employers, a well-respected private school earned a significant victory in its fight against an age discrimination suit, said Clint Robison, a veteran employment attorney who represented the school and is a Los Angeles-based shareholder in the national law firm LeClairRyan.
In its unanimous, 20-page opinion in Rosenfeld v. Abraham Joshua Heschel Day School(CA2/3 B239581 5/28/14), the California Court of Appeal for the Second Appellate District affirmed judgment in favor of the prestigious Northridge school, accused by a teacher of unfairly reducing her hours on the basis of age. Notably, Robison said, the teacher did not make use of her employer's internal grievance procedures. "Instead, she simply filed her lawsuit straightaway—an increasingly commonplace occurrence in California."
"In its opinion, the court basically said that if a plaintiff fails to take advantage of an employer's reasonable internal grievance procedures, then a jury should be able to consider this when assessing whether the plaintiff suffered damages in a discrimination case," Robison said. "Prior to this ruling, it was more difficult for employers to argue that a jury should consider such information in discrimination suits, as opposed to harassment suits. The opinion arguably broadens the value of a good policy to cover a wider range of claims."
The Court also clarified when plaintiffs can make use of the so-called "disparate impact" legal theory of discrimination, he said.
"Under this theory, counsel for employees often say it doesn't matter whether the employer had intent to discriminate," Robison explained. "Rather, they argue that the employee belongs to a 'protected class' and that the employers' policies or actions simply impacted the employee negatively, regardless of intent. Because intent to discriminate is more difficult to prove, the theory arguably offer employees an advantage. "
Here, the Court agreed that plaintiff resorted to a disparate impact theory late in the case after initially relying on a more conventional approach. As Robison successfully argued during the seven-week trial, this constituted a failure to provide the defendant with fair notice.
"The appeals court agreed with us and, in so many words, said to plaintiff, 'You can't cloak a disparate impact claim within a traditional disparate treatment suit. You must plead it and give notice, so the employer has a chance to defend itself,'" Robison said. "This opinion is valuable because there's heightened scrutiny of employment practices for potential disparate impact in California and elsewhere. We see federal and state agencies increasingly treat disparate impact claims as a civil rights issue and aggressively push the theory. Fortunately for employers, the Court has provided guidance to force those claims to the surface before trial."
About LeClairRyan
As a trusted advisor, LeClairRyan provides business counsel and client representation in corporate law and litigation. In this role, the firm applies its knowledge, insight and skill to help clients achieve their business objectives while managing and minimizing their legal risks, difficulties and expenses. With offices in California, Colorado, Connecticut, Maryland, Massachusetts, Michigan, New Jersey, New York, Pennsylvania, Virginia and Washington, D.C., the firm has approximately 350 attorneys representing a wide variety of clients throughout the nation. For more information about LeClairRyan, visit http://www.leclairryan.com.
###
Press Contacts: At Parness & Associates Public Relations, Bill Parness, (732) 290-0121, bparness(at)parnesspr(dot)com or Marty Gitlin, (631) 765-8519, durangitlin(at)optonline(dot)net.