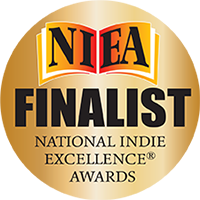 "The 2014 NIEA Finalist Award has topped off a wonderful year of recognition for Heirs of Eden and the message I wanted to convey." - Hal Gershowitz
Palm Desert, CA (PRWEB) June 20, 2014
The 8th Annual 2014 National Indie Excellence® Awards recognized Heirs of Eden by Harold Gershowitz in the category of Historical Fiction as a finalist in this year's competition.
This prestigious National award, based in Los Angeles is open to all English language books in print from small, medium, university, self and independently publishers.
The National Indie Excellence Awards exists to help establish independent publishing as a strong and proud facet of the publishing industry. Recognizing authors that put their heart and soul into their work, the NIEA is proud to be a champion of self-publishers and small and independent presses that go the extra mile to produce books of excellence in every aspect. Awarded since 2007, the NIEA competition is judged by independent experts from all aspects of the indie book industry, including publishers, writers, editors, book cover designers and professional copywriters."
Winners and finalists are determined based on writing style and overall excellence of presentation.
About Harold Gershowitz
Harold (Hal) Gershowitz is an award-winning, best-selling author. Remember This Dream was first published by Bantam Books in 1989. A 20th anniversary edition was republished by Harold, through Amazon's print-on-demand division in 2008. The original Bantam publication of Remember This Dream in 1989 was the edition that enjoyed four printings and a total press run of about 300,000. It was a Chicago Tribune Best Seller and won the 1989 Friend of Literature Award for Fiction. His long-awaited second book, staying in the family saga, historical fiction genre is Heirs of Eden, now available on Amazon, Kindle and Barnes & Noble Nook. Find out more about Hal at facebook.com/HaroldGershowitz.