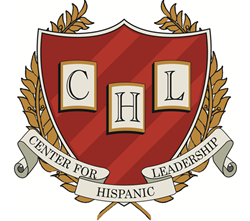 Excellent program. Very engaging and I learned so much.
Minneapolis, MN (PRWEB) June 19, 2014
The Target-sponsored Center for Hispanic Leadership workshop, Discover Your Leadership Impact and Influence, which took place on June 17 and 18 at the University of St. Thomas, received the highest marks so far this year from its latest participants. The two-day exclusive workshop featured flagship curriculum designed by CHL that enables Hispanics to leverage their cultural values as a roadmap for advancement and success in the business world.
Supporting the development and advancement of Hispanic professionals is critically important at this time, as companies begin to embrace cross-cultural pollination in the workplace in response to the rapid demographic shift in America. Companies and universities must respond to this shift – where Hispanics will comprise 18 percent of the labor force by 2018, according to the U.S. Department of Labor – with educational tools to increase the talent pipeline of Hispanic employees and leaders and better prepare them in the workplace.
"In order to change the current context and conversation about U.S. Hispanics from misrepresented stereotypes to catalysts for growth, it is important to think of Hispanics and their immigrant perspective as a powerful source to help America," says Glenn Llopis, CHL Founder, business consultant, and author, who led the Minneapolis workshop. "A source that will strengthen global competitiveness, prepare organizations for global market expansions, and stimulate job creation and economic growth."
CHL research indicates Hispanics are seeking to discover their full potential in the workplace by embracing their cultural values as a source of strength. At the CHL workshop, which provided 16 hours of in-person instruction, participants learned how to harness their cultural values and enable the natural skills and innate characteristics that are most likely to strengthen their leadership capabilities and advance their careers.
Said one of the CHL workshop participants after completing the Minneapolis training, "Excellent program. Very engaging and I learned so much."
To learn more about how CHL can help bring this two-day workshop program in your city, please contact Annette Prieto-Llopis at APrieto(at)centerforhispanicleadership(dot)com or 949-387-2609.
About Center for Hispanic Leadership
CHL is a nationally recognized thought-leadership, human capital, and business strategy consulting firm whose product and service offerings for Fortune 500 and 1000 clients as well as entrepreneurs include leadership and talent development, cultural competency, career advancement, marketing to Hispanic consumers, business strategy and modeling, and workplace culture transformation.
CHL's extensive library of culturally-relevant content includes published books, ebooks, whitepapers, blogs, etc. that has been featured on hundreds of trade publications, online magazines and nationally syndicated television and radio shows. CHL clients represent best-in-class organizations across multiple industries. For more information, please visit http://www.CenterforHispanicLeadership.com.