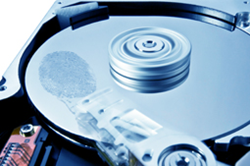 We take pride in not just providing all the technical nitty-gritty. We help you build a narrative for your client, jury, and judge. We stand behind the findings in all our reports, often providing testimony and expert opinions to support litigation.
Washington DC (PRWEB) June 23, 2014
SunBlock Systems announced their new website to better connect with their customers and to show more about their services online. Customers can now visit their website at http://www.sunblocksystems.com/ and view the services that they cover and testimonials from long time customers as proof of their excellent service.
SunBlock Systems assists small businesses and multinational corporations alike. Over the years, their investigations have addressed intellectual property theft, whether sensitive data was stolen by hackers or copied by departing employees; their contributions have led to the recovery of millions of dollars of stolen info for businesses. In other matters their role has been to investigate the activities of an opposing litigant and provide evidence that forced perpetrators to settle on more favorable terms for their clients. Having led numerous high-profile investigations and developed multiple patents in the area of computer forensics, SunBlock Systems has a proven track record of utilizing cutting edge technology to support their diverse clientele.
SunBlock Systems was founded in 2002 by David Sun, after working with leading investigative organizations as an expert in computer forensics and electronic evidence acquisition. He has provided technical consulting for Bell Atlantic, NYNEX and Pacific Telesis. As the subject of interviews, and a regular contributor to industry magazines and journals, David Sun is frequently called upon to unravel fascinating digital forensic mysteries, and is increasingly sought out as a thought leader.
The SunBlock Systems team consists of technology experts living around the world trained in proper electronic evidence acquisition and handling techniques. They have performed investigations in various parts of the world and their team includes expertise in a variety of languages. Together they have participated in hundreds of confidential investigations for high-profile cases in the United States and abroad. Their team holds many technical certifications, including CISSP, CCE, and MCSE, ensuring an understanding of computer security, best practices and state-of-the-art techniques.
So if you need assistance from digital forensics or with your technology management, give SunBlock Systems a call now at (703) 485-4515 or visit http://sunblocksystems.com/computer-forensics.html.