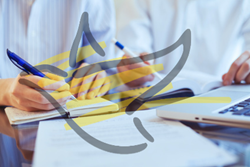 "The topic of big data is of great importance to an engineer's education and the advancement of many different industries in America today." -Ed Stern, Vice President of Canary Labs
Martinsburg, PA (PRWEB) June 27, 2014
More and more industries such as oil and gas, water and waste-water, and electric utilities are realizing the value of data. With all these industries making major investments into managing and recording data, there is a growing need for engineers to know how use data historians and trending applications. Because of this need, colleges are searching for ways to educate their engineering students in these areas so that they are prepared to enter their respective industries.
Canary Labs knows of this need and is seeking to help fulfill it by partnering with colleges and offering use of their software as subject matter. They are willing to assist in any way possible, including visits to the campus to help better educate professors on using big data in the field.
Students need to learn the uses of time series data in different industries, which is why Canary Labs has extended this offer. Too many engineers are thrown into the workplace without the knowledge of how to use historian software or how to interpret the data that has been collected. These are necessary skills and they should not be overlooked.
Ed Stern, the Vice President of Canary Labs said that "the topic of data is of great importance to an engineer's education and the advancement of many different industries in America today."
When colleges start to offer classes about data collection to students, it will not only benefit the college, it will benefit the industry that the student enters into. When looking for new people to hire, industries look for the best person suited to the position. People who have this knowledge, have the advantage because these skills are in high demand; so it also benefits the student taking the class.
Since its start over 25 years ago, Canary Labs has continually refined their software to try to make it the best on the market. Today, they lead the industry in trending and historian solutions. With over 700 customers worldwide, Canary Labs seeks to provide quality software that provide quality results.
Any interest in this offer should be directed to Stan Kennedy at 814-793-3770.