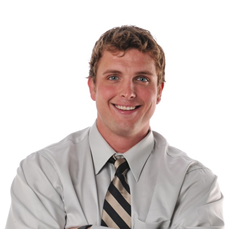 It is great to be a part of such an amazing team in such a grueling race
Wood River, Il (PRWEB) June 21, 2014
Dr. Harbison was honored to get the call from team Tarlton's head trainer, Christopher Gaines, to be a part of the team and to treat John when the Race Across America entered the St. Louis area. John is a big advocate for chiropractic care and its ability to improve performance on the fly, he recognizes the benefit it provides for someone trying to accomplish what he is. Also, with Dr. Harbison's knowledge of cycling and the biomechanics of a rider, this only adds to his credibility. Less than 200 solo and tandem racers have officially finished solo RAAM earning the title of RAAM Finisher, compared with over 2000 individuals who have summated Mt. Everest and 200 racers every year compete in the Tour de France.
So this race is a big deal and a huge accomplishment, and the fact that someone with Dr. Harbison's skill set is right along the route makes it perfect. As John put's it, "When my body is out of alignment I lose so much efficiency and strength in my cycling. It just makes the ride that much harder." That's where Dr. Harbison comes in. With only 1,000 miles left in the race, John's body will be ready to get to racing after receiving chiropractic care; and whether it be the muscles, nerve entrapment, or subluxations, it will all be addressed by Dr. Harbison. This will keep John in great race form and help him to get his final wind to finish the race to be entered into the ranks as a Solo RAAM finisher.
ABOUT ALIGNLIFE
AlignLife is a chiropractic and natural health franchise founded in 2007 with the mission to provide the highest quality of natural healthcare services to communities around the nation. The integration of chiropractic with other natural health services has proven to save time and money while reducing the hassles of dealing with the complex American health care system. AlignLife is operated by founder and CEO, Dr. Joseph Esposito and President, Dr. Cristina Esposito. There are currently 25 AlignLife locations within six states around the nation and expansion plans are to have 50 locations by the end of 2014. For more information or to find a clinic new you go to http://AlignLife.com.