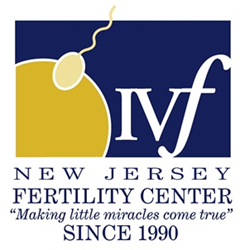 IVF New Jersey is one of the only larger, successful fertility centers that focuses on providing patients with the individual care and attention that helps to make treatment less stressful and ultimately more productive.
Somerset, NJ (PRWEB) June 20, 2014
IVF New Jersey's ART laboratory is the proud recipient of the COLA Laboratory Excellence Award.
In addition to being compliant with all essential and required criteria for Laboratory Accreditation by COLA, IVF New Jersey's ART Laboratory has been recognized for a perfect on-site inspection and proficiency testing performance history.
Accreditation is given only to laboratories that apply rigid standards of quality in day-to-day operations, demonstrate continued accuracy in the performance of proficiency testing and pass a rigorous on-site laboratory survey.
IVF New Jersey's ART Laboratory has earned COLA accreditation and the Laboratory Excellence Award as a result of long-term commitment to provide quality service to its patients. This is the fourth award the practice has received since 2006.
COLA is a national healthcare accreditation and nonprofit, physician-directed organization promoting quality and excellence in medicine and patient care. COLA is approved by the federal government, CLIA and sponsored by the American Medical Association.
Dr. Susan L. Treiser, NJ Top Doc, is a Board Certified Reproductive Endocrinologist, and is co-founder and co-director of IVF New Jersey. Dr. Treiser also serves as director of the IVF New Jersey laboratories.
A native of Canada, Dr. Treiser attended Georgetown University School of Medicine in Washington, D.C., where she obtained both a Ph.D. in pharmacology and her medical degree. Following medical school, Dr. Treiser completed her residency in obstetrics and gynecology at Robert Wood Johnson Medical School in New Brunswick, NJ, and was awarded a fellowship in reproductive endocrinology at Columbia University College of Physician and Surgeons in New York City. At Columbia, Dr. Treiser excelled in her field. She was awarded a faculty appointment as clinical assistant in obstetrics and gynecology and helped hundreds of patients achieve their dream of parenthood through the university's in vitro fertilization (IVF) program.
Despite her success, Dr. Treiser was confident that she could make infertility treatment more individualized and compassionate outside the university atmosphere. Teaming up with her colleague, Dr. Michael Darder, she left Columbia to establish an advanced practice of fertility specialists – IVF New Jersey – that would rival the success of large university-based programs.
When Dr. Treiser and Dr. Michael Darder founded IVF New Jersey in 1990, their goal was to create an infertility practice that combined the best of big-city medicine with the personalized care of a private setting. Today, IVF New Jersey is one of the largest and most successful facilities in the United States, and it continues to be at the forefront of in vitro fertilization and egg donor/donation technology, offering the latest in reproductive care in a warm and compassionate environment.
Dr. Treiser commented, "IVF New Jersey is one of the only larger, successful fertility centers that focuses on providing patients with the individual care and attention that helps to make treatment less stressful and ultimately more productive. Patients are comfortable at IVF New Jersey. Doctors communicate with them directly. Every patient has their own nurse throughout the course of their treatment. Our front desk staff knows every patient by name. We provide an environment that's unmatched and patients have better experiences here."
Dr. Treiser is known for her caring, competent approach to reproductive care. Under her supervision, the IVF New Jersey embryology laboratory has repeatedly achieved "Accreditation with Distinction." She is the author of A Woman Doctor's Guide to Infertility and has been published in Science magazine. In 2000, Dr. Treiser was the only medical speaker at the International Seminar of Reproductive Ethics, a yearly symposium held at Princeton University. In that same year, together ith Dr. Darder, she received the 2000 Zenith Award from the New Jersey chapter of RESOLVE, a national infertility support group. Dr. Treiser was instrumental in establishing the egg freezing program at IVF New Jersey in 2005.
With facilities in Somerset, Freehold, Hamilton, Short Hills, Flemington and New York City, IVF New Jersey Fertility and Gynecology Center is the largest fertility center specializing in egg donation and in vitro fertilization in New Jersey –and one of the largest in the nation. They offer state-of-the-art facilities and provide services in all areas of fertility testing and diagnosis and treatment, including in vitro fertilization, egg donation, preimplantation genetic diagnosis (PGD), assisted hatching, blastocyst transfer, embryo freezing, intracytoplasmic sperm injection (ICSI), and gestational surrogacy. They also perform hysterosalpingograms (HSG) procedures that detect abnormalities such as scar tissue, polyps, and fibroids in the uterine cavity and congenital defects of the uterus. At IVF New Jersey, they perform the hysterosaplingograms on site with a machine that creates digital movies of the procedure. By using these digital movies, they can open blocked tubes without the use of surgery.
They also offer early pregnancy classes and acupuncture – which increases blood flow to the uterus and ovaries and reduces stress. They serve Bucks County, PA, New Jersey, New York City and international patients, with a high success rate of making their patients' dreams come true.
Dr. Treiser and the team at IVF New Jersey offer many procedures and services, including:
In Vitro Fertilization (IVF)
Blastocyst Transfer
Assisted Hatching (AHA)
Intracystoplasmic Sperm Injection (ICSI)
Embryo Cryopreservation
Embryo Donation
Egg Freezing
Egg Donor Sharing
Fertility Preservation
Family Balancing
Egg Donation
Gestational Surrogacy
Preimplantation Genetic Diagnosis (PGD)
Polycystic Ovarian Syndrome (PCOS)
Recurrent Pregnancy Loss
Single and Gay (LGBT)
Fertility Medications/IUI
Patients from Distant Places
Surgical Procedures
Sperm Donation
On-site Testing and Diagnosis
Infertility Counseling
Acupuncture Treatment
Psychological Counseling
Concierge Service
Dr.Treiser is conveniently located in Somerset, NJ. For more information and locations you can visit Dr. Treiser's full profile at http://www.njtopdocs.com/IVFNewJerseySomerset.
About Us
NJ Top Docs is a comprehensive information resource of Top Doctors, Dentists and Hospitals. We are profiling over 900 Healthcare Providers and have made it convenient for you to find them.
NJ Top Docs allows patients to "meet" these providers online before making their appointment.
For more information visit http://www.NJTopDocs.com. You can also follow us on Facebook – Twitter – YouTube