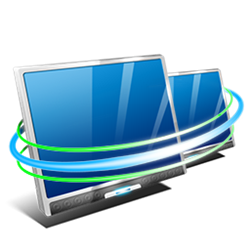 RDM Agent is one of the most important new features in RDM 9.4 beta, and the soon-to-be-released 9.5 official version.
Montreal, State (PRWEB) June 24, 2014
IT pros and teams worldwide who want to save time and boost productivity by sending command lines to other machines from within Devolutions' Remote Desktop Manager (RDM) can now download RDM 9.4 beta and take advantage of the platform's integrated new tool called RDM Agent.
With RDM Agent, RDM users can conveniently and easily:

Launch automated RDP-in-RDP sessions to carry out a variety of tasks such as running PowerShell scripts on multiple machines, upgrading scripts, running tools as a different user, RDP log off, and so on.
Continue using their RDM variables within a file-based script since they are automatically resolved prior to being sent to the destination machine.
Manage Jump Host sessions (a process that Devolutions calls "RDM Jump") via a single data and log all activity without the need to manage a second instance of RDM via local XML and RDP.
"RDM Agent is one of the most important new features in RDM 9.4 beta, and the soon-to-be-released 9.5 official version," commented Devolutions' founder and CEO David Hervieux. "It also clearly illustrates one of our essential design philosophies, which is to constantly improve and enhance our existing products, rather than clog the marketplace – and confuse our community – by treating each advancement as an opportunity to launch a totally new product or brand. Our goal is to make our users' lives simpler and easier, and that's a commitment we never lose sight of."
IT pros and teams can download RDM 9.4 beta featuring RDM Agent from http://remotedesktopmanager.com/Home/Download#beta, and try it at no-cost for 30 days. After their trial period is over, they can choose from a variety of license options to fit their needs and budget. All Devolution licenses are per user rather than per machine, so that users can be productive at work, home, or anywhere else without having to pay additional licensing fees.
For more information or media inquiries, contact Maxime Trottier, Marketing Director, at (514) 360-3686 or mtrottier(at)devolutions(dot)net.
About Devolutions:
Established in 2004, Devolutions is a Canadian-based company located near Montreal, Quebec. The firm currently has over 200,000 users in over 100 countries, and is on a mission to develop innovative enterprise software that helps users cost-effectively, simply, and effectively achieve their network management, password management, credentials management, and security goals. The firm is also committed to providing exceptional technical support, ensuring an excellent user experience that exceeds expectations, and delivering high performance with superior quality. The firm's current roster of solutions includes Remote Desktop Manager, Password Vault Manager, Remote Desktop Manager Online, and Remote Desktop Manager Server.
Learn more at http://devolutions.net.