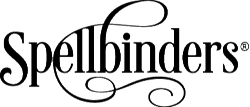 Everything is coordinated, so this cheerful and bright collection makes creating a celebration not only easy, but also inspiring.
Phoenix, AZ (PRWEB) June 23, 2014
Spellbinders® Paper Arts, an award-winning inventor, manufacturer and marketer of industry-leading products for crafters of all genres, proudly introduces the Spellbinders® Celebra'tions™ collection by Richard Garay. The collection features a delightful assortment of stamps, dies and more. See "Everyday is the perfect day for a celebration" for an overview of the collection.
"The opportunity for a celebration is at our fingertips! Inspired by my passion for paper crafts, event hosting and handmade greetings, I designed this line to help our paper crafters and hostesses achieve beautiful results every time. Everything is coordinated, so this cheerful and bright collection makes creating a celebration not only easy, but also inspiring," commented Richard Garay, Spellbinders Vice President of Creative Services.
The exclusive collection of dies enhances projects with textures, patterns and piercing elements and has fun and surprising components to add dimension to any project. The stamp collection includes a range of designs from whimsical to fresh and modern, providing a wide assortment of endless options. All stamps are made of photopolymer, featuring cling technology for effortless adherence to clear blocks. Many of the stamps have coordinating dies for easily cutting out stamped images.
The Celebra'tions collection of 3D folders provides sculpted effects and multilayers of dimension to bring projects to life. Folders not only emboss and deboss, but can also be used with True Color Fusion Ink to create beautiful letterpress effects and coordinate perfectly with the stamps and dies.
Also included in the Celebra'tions collection are Cardstock and Pattern Paper, True Color Fusion Stamp Pads, Silk Fusion Inks and Linen Thread.
"We are delighted with the fun Celebra'tions collection designed by Richard. Having a celebration with professionally finished, handmade pieces is now easy to create. I can just imagine all the amazing events that can take place using the Celebra'tions collection!" said Stacey Caron, Spellbinders President and Co-Founder.
Suggested Retail Pricing (SRP) for the die templates ranges from $9.99 - $19.99. SRP for the 3D folders is $5.99. SRP for the stamps ranges from $9.99 - $12.99. Stamp/die sets are also available for an SRP of $19.99. SRP for the card stock ranges from $8.99 - $12.99. SRP for the ink pads is $7.99, $6.99 for the silk luster inks and $7.99 for the linen thread. Please visit http://spellbinderscreativearts.com for more product information, ideas and inspiration.
About Spellbinders Paper Arts
Spellbinders entered the craft and hobby market in 2003 with the introduction of the Spellbinders Wizard™ Universal Craft Tool and a unique, patented collection of dies unlike any introduced before - or since. Always on the cutting edge of introducing innovation to the market, the company is known worldwide for its game changing products with more than 250 patented and patent-pending products across a different variety of craft genres.
In 2012, the company received the Craft & Hobby Association (CHA) 2012 Summer Innovations Award for the Spellbinders Nestabilities® Majestic Elements line. Spellbinders President and Co-Founder, Stacey Caron, has been honored with numerous awards including two Stevie® Awards and an Enterprising Women Award.
For three consecutive years, Spellbinders Paper Arts has been listed in the Inc. 500|5000, an exclusive ranking of entrepreneurs nationwide. Visit http://spellbinderscreativearts.com or e-mail info(at)spellbinders(dot)us for more information.
Copyright© 2014 Spellbinders® Paper Arts LLC. All rights reserved. Spellbinders and the Spellbinders logo are trademarks of Spellbinders Paper Arts LLC. Spellbinders product specifications are subject to change without notice. All other trademarks are the property of their respective companies.
Celebrating 10 Years of Creative Possibilities!