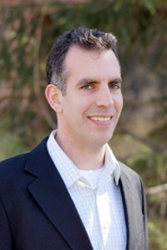 Frederick, MD (PRWEB) June 23, 2014
Mr. David Rezvani, President and Founder of Foxspire LLC (http://www.foxspire.com) has been selected to address the 2014 Chesapeake Area Biological Safety Association's (ChABSA) annual Scientific Symposium which will be held at the Frederick Holiday Inn and Conference Center in Frederick, MD on June 25, 2014 8am-5pm. The annual event draws ChABSA members, which include biosafety officers, researchers, teachers, corporate, academic, and government employees.
Mr. Rezvani will present Inventory Control for the Select Agent Program (SAP) at 10:15 a.m. highlighting proven methods to maintain compliance using automation to streamline the SAP process. He will also be demonstrating software that assists with CDC regulatory compliance for 42 CFR Part 73.
Background
Mr. Rezvani developed expertise in Safety, Security, and Biosurety database management systems while working for the United States Army Medical Research Institute of Infectious Disease (USAMRIID) at Fort Detrick in Frederick, MD. He successfully deployed the institute's SAP inventory database system called the Agent Inventory Management System (AIMS) and later founded Foxspire LLC pursuant to a Technology Transfer Agreement. His firm assists other laboratories facing similar challenges of inventory control and tracking and he continues to work with the Army to further develop their inventory program and integrate it with new and emerging technologies.
Foxspire is located at the Frederick Innovative Technology Center Inc. (FITCI). Frederick County's business incubator in Maryland.
ChABSA, the Chesapeake Area Biological Safety Association, is an incorporated, non-profit organization that is an affiliate of the American Biological Safety Association (ABSA) established in 1984. (http://www.chabsa.org) ChABSA is dedicated to expanding biological safety awareness and reducing the potential for occupational illness and adverse environmental impact from infectious agents or biologically derived materials.
Contact Information
To request a copy of the presentation or for more information on SAP Inventory Management contact Mr. David Rezvani, President Phone (301) 458-0674 or Email - info(at)foxspire(dot)com.
The Frederick County Business Development and Retention Department creates partnerships and opportunities in support of lasting business growth. Capitalizing on a skilled workforce and strategic location, the Department nurtures a diverse, business-friendly environment. Visit http://www.discoverfrederickmd.com to find out why Frederick County, Maryland is an ideal place to live, work, and locate your business.