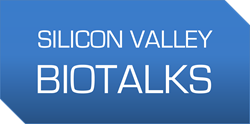 There is no doubt that the clinical trial industry is experiencing a considerable increase in the quantity of clinical data and the variety of data sources, types, and formats.
Sunnyvale, CA (PRWEB) June 23, 2014
The next session of the Silicon Valley BioTalks, a quarterly panel discussion sponsored and organized by Clinovo, will take place on June 26th, 2014 at the HP Headquarters in Palo Alto, CA. The panel of experts comprised of leading life sciences, biotechnology, and information technology (IT) companies working within the field of clinical data analytics will discuss the topic "The Next-Generation of Clinical Trial Analytics". Free registration is open at clinovo.com/biotalks.
Now in its ninth session, Silicon Valley BioTalks will host a panel of experts from leading companies within the clinical data analytics field. The panel will discuss the new generation of clinical data analytics used to refine patient candidacy for clinical studies, improve safety, and increase data quality. The panel will be comprised of key industry players including: Suresh Madhavan (CEO at PointCross), Sameer Kalbag (CTO at Autonomy, an HP Company) Barbara Elashoff (CEO at Patient Profiles), and Kesha Rodgers (Associate Director of Clinical Systems at BioMarin). The panel will be moderated by Glenn Keet (CEO at Clinovo).
Clinical trial professionals need to manage the growing sources and flow of clinical data in order to overcome complexities and accelerate the drug development process. The adoption of an agile clinical information management strategy and advanced analytics is essential to the success of clinical trials. The application of next-generation clinical trial analytics, such as visualization, self-service, and interactive dashboards improve the overall operation of clinical trials.
"There is no doubt that the clinical trial industry is experiencing a considerable increase in the quantity of clinical data and the variety of data sources, types, and formats", states Glenn Keet, CEO at Clinovo and moderator for this session of the BioTalks. "We are looking forward to discussing this with our panel to gain further insight in to what this means for the future of clinical trial analytics".
Clinovo, the technology focused CRO headquartered in the Bay Area, is co-sponsoring and organizing the event with HP. Clinovo is well versed in both data collection and conversion producing eClinical systems for the life sciences industry. Clinovo developed ClinCapture, the most advanced open source Electronic Data Capture (EDC) system available. The latest 2.0 release of ClinCapture offers new features including Interactive Dashboards to visualize data.
Contact information
Sophie McCallum
Director of Operations, Clinovo
408-773-6258
sophie.mccallum(at)clinovo(dot)com
About The Silicon Valley BioTalks
Silicon Valley BioTalks is a premier event for pharmaceutical and medical device professionals to build their knowledge and expertise. Since its launch in June 2011, the Silicon Valley BioTalks gathered over 600 clinical trials professionals from the Bay Area and beyond. The panel has featured over 40 influential clinical trials industry experts, from leading life science companies including Roche, Abbott, Santen, Geron and Theravance. Read about the latest sessions on clinovo.com/biotalks.
About Clinovo
Clinovo is a technology focused Contract Research Organization (CRO) headquartered in the Silicon Valley. Clinovo streamlines clinical trials for life science companies globally by developing validated, intuitive open source eClinical Systems. Clients claim over 50% cost savings using Clinovo's open source Electronic Data Capture (EDC) system ClinCapture, and CDISC Express, the first open source CDISC conversion tool. Services also include Clinical Data Services, Staffing Solutions, and TechTrainings.
About HP Life Sciences
HP helps life sciences organizations lead the way in healthcare advances by accelerating innovation, maximizing operational efficiency, and enhancing therapeutic outcomes. Healthcare looks to life sciences for transformation. Such breakthroughs are made possible with our cloud, mobility, Big Data, and security solutions—from bench to bedside. Backed by 50-plus years of industry expertise and a global partner network from HP, we can create a healthier world. Together.