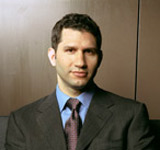 New York City, New York (PRWEB) June 20, 2014
For the third year in a row, New York Magazine has named Dr. Philip Miller as one of the city's Top Docs. Dr. Miller, recognized for his work in Rhinoplasty and cosmetic surgery, is honored to be part of this distinguished group. The magazine's 23rd annual list includes 1,251 New York doctors and surgeons, representing a variety of medical specialties.
To create their list, New York Magazine uses a peer-review survey, given to over 50,000 physicians, to determine the most respected doctors across the city. The contenders are considered experts in their specialty, exceptionally skilled, and all consistently provide excellent patient care. Of all the nominees, the top ten percent are picked for New York Magazine's Top Doctors: New York Metro Area Guidebook.
Dr. Miller, a face and neck specialist, is well known for developing his own, innovative cosmetic surgery techniques, such as the Ponytail Lift. "While any plastic surgeon may perform a host of procedures, that doesn't mean they are performing any one procedure a sufficient amount to produce a reliable, consistent result," Dr. Miller explains. It is through performing hundreds of successful procedures that Dr. Miller has become New York City's expert on facial rejuvenation and rhinoplasty.
The co-founder of Gotham Plastic Surgery, Dr. Miller has been performing facial plastic surgery for over 20 years. A Massachusetts native, Dr. Miller attended Wesleyan University and NYU Medical School, where he is currently an assistant professor in the Department of Otolaryngology. Dr. Miller is Board Certified by the American Board of Facial Plastic and Reconstructive Surgery and the American Board of Otolaryngology.
Stop by Dr. Miller's luxurious Manhattan office, or call 212.750.7100, to schedule a one-on-one consultation with the surgeon. Travel assistance for those coming from outside of New York City is available. To see New York Magazine's full list of the Top Doctors, go to nymag.com/best doctors.
Contact:
Gotham Plastic Surgery
60 East 56th Street
Suite 3B
New York, New York 10022
212.750.7100
http://www.gothamplasticsurgeryny.com