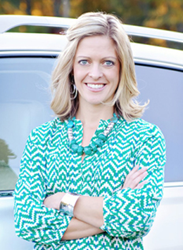 Alexandria, VA (PRWEB) June 27, 2014
Military entrepreneur, Jen Griswold, launches a blog to provide military spouses with career tips specific to entrepreneurship. Currently the rate of unemployment in the United States among military spouses surpasses the national average by a troubling three times. Recognizing the void in resources for military spouses seeking employment, Jen made it her mission to build awareness within her community. The mission of this blog and website overall is to give other military spouses looking for a way to quench their entrepreneurial thirst the resources needed to start building their success today.
Jen, a former Air Force officer, who began her entrepreneurial career as an independent skincare consultant, has always held military spouses close to her heart. Her first order of business as an independent skincare consultant was to donate half of all her earnings to a nonprofit micro loan organization for loans catering to military spouses specifically.
Fellow military entrepreneurs Sara Wall, Lauren Myers, and Melissa Parent, who have also experienced entrepreneurial success as independent skincare consultants, join Jen in her cause to raise awareness about the career opportunities for military entrepreneurs. Each of these women has seen great success, making six figure earnings. Two of them are on track to receive Lexus vehicles this summer as a reward for exceeding expectations.
To read more about Jen, Sara, Lauren, and Melissa, please visit Jen's blog.
About Jen Griswold:
Jennifer Griswold is self-proclaimed "milpreneur" dedicated to sparking the entrepreneurial spirit among other military spouses. A former Air Force officer and current military wife, Jen knows maintaining a career when moving constantly can be tough. Jen has made it her mission to provide military spouses with the resources and education to achieve success. For more information please visit http://jengriswold.com