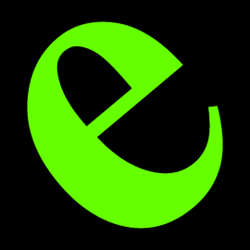 Fairfield, NJ (PRWEB) June 20, 2014
Vision-e today announced that its eCoach app, which is available on salesforce.com's AppExchange, has experienced a tremendous response from users who are employing the tool to quickly and effectively train both inside and outside sales reps, and to ensure that employees comply with company requirements when on sales calls.
An innovative application, which works on iOS and Android platforms, eCoach helps sales managers thoroughly train reps by providing them with a customized series of questions to be used on every sales call. Client answers to these questions can be recorded into the app and then automatically uploaded to Salesforce, allowing managers to understand exactly how those questions are both asked and answered.
More information about eCoach is available on the Salesforce AppExchange at https://appexchange.salesforce.com/listingDetail?listingId=a0N3000000B53ENEAZ.
Comments on the News
As stated on the Training Industry (trainingindustry.com) blog, "ES Research estimates that 85 percent to 90 percent of sales training fails after 120 days because sales training is not reinforced. The team may even remember, "We had that great training," but they don't remember what they covered enough to put it to use over the long haul... Only through repetition and practice will your sales team internalize the training and consistently put it to use."
Product Key Features
eCoach users enjoy a variety of benefits from this highly affordable app, including the ability to:

Allow salespeople in the field to access corporate/custom scripts as managers capture and view the answers given by customers and potential customers
Record answers to script questions so that they are permanently available within Salesforce
Associate completed scripts to Salesforce Accounts and Contacts
Group questions by topic for easy reference and data cap
Include dependency questions as part of the script to obtain further insight in particular areas
Create help text and keywords to guide the salesperson through the script
Create new contacts, tasks, events or notes while concurrently viewing the script
Additional Resources
About the AppExchange
The Salesforce AppExchange is the world's leading business apps marketplace. With more than 1,800 partner apps and 1.7 million customer installs it is the most comprehensive source of social and mobile cloud apps for business. The Salesforce Platform is the world's most trusted and comprehensive cloud platform for building social and mobile cloud apps, powering Salesforce CRM, and more than 3 million custom apps built by customers and partners. Apps built on the Salesforce Platform can be easily distributed and marketed through salesforce.com's AppExchange.
Salesforce, AppExchange and others are trademarks of salesforce.com, inc.
About Vision-e
Vision-e, in alliance with Salesforce, is a leader in CRM implementations and productivity applications. Vision-e meets the emerging needs of customers by providing rapid CRM implementation, mobile and cloud computing technologies and external system integrations.
Vision-e has the experience and expertise to deliver fast and responsive Salesforce solutions so customers get the performance they expect.
From bakers to bankers, garages to GM, Vision-e creates affordable, effective, customized Salesforce solutions for any size business, with any size budget. Vision-e puts its customers first so they can put their customers first.
"Vision-e provides elegant, highly customizable solutions that help companies of all sizes get the most out of the Salesforce platform. Vision-e: it's Salesforce…extraordinary." ~ Jule Limoli, CEO, Vision-e
For more information on Vision-e, go to http://www.Visione.com or call 888-611-2679. Vision-e is headquartered in Fairfield, NJ.