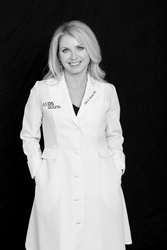 'Procedures and clinical skincare are definitely an investment, but once introduced in the right fashion, you will be able to stick with it,' states Dr. Russak.
New York, NY (PRWEB) June 20, 2014
Anti-aging techniques and procedures have changed enormously over the years. Once funded only by the wealthy, it is now something attainable to the mainstream public.
"With all the new developments in dermatology, anti-aging regimens have become something that is achievable for all," states Julie Russak, of Russak Dermatology. "The goal is to make skincare simple and effective."
According to an article in Prime Journal, titled "The Anti-Ageing Market: A Matter of Luxury?" the reasons people often give for adopting anti-aging procedures often include the pressure to look 'young,' and a belief that a youthful appearance can boost professional success. However, there is also a large number of people that are interested in cosmetic medicine because they want to feel as though they are presenting their best self. As people are living longer and remaining healthy longer, they want their body to reflect the way they feel on the inside – young.
"Procedures and clinical skincare are definitely an investment, but once introduced in the right fashion, you will be able to stick with it," states Russak.
Russak noted that many of their young patients are also interested in starting an anti-aging regimen. For these cases, she often recommends something that they can easily fit into their routine, like an antioxidant serum or a retinol product. Antioxidant serums are effective at reducing sun damage, and can help diminish discoloration.
Retinol, a vitamin A derivative, works to speed cell turnover, which promotes smoother, more evenly-toned skin. It can also make skin more sensitive to light and more prone to sunburn, so Russak suggests using it at night before bed. Both antioxidant serums and retinol tend to be budget-friendly, generally costing around $70 or less.
For patients with more advanced signs of aging, Russak recommends treatments such as medical facials, peels, and gentle lasers. Medical facials slow the aging process and slough off dead skin cells, tighten skin, and reduce wrinkles.
Peels work to shrink pores and remove dead skin cells. Lasers can be an effective weapon against sun spots, wrinkles, and discoloration, and the procedure is achieved with little discomfort to the patient.
"The key is to find a dermatologist you trust, and one that will create a skincare path that is not only attainable, but also effective, designed specifically for your needs. My goal is to help all my patients, no matter how limited the resources, achieve healthy, beautiful skin," says Russak.
For more information about Julie Russak, M.D. and Russak Dermatology Clinic, visit http://www.russakdermatology.com or follow her practice on Facebook and Twitter (@RussakDerm).
About Russak Dermatology Clinic
Dr. Julie Russak is a board-certified dermatologist, a Fellow of the American Academy of Dermatology, and a member of the American Society of Dermatologic Surgery. She graduated with honors from New York University School of Medicine and completed her dermatology residency at the Dartmouth Hitchcock Medical Center, where she served as chief resident. She completed an Oncology Melanoma Fellowship with world-renowned melanoma expert Darrell Rigel, M.D., and is the recipient of the Marianne Salzberg Award in Dermatology and the Jonas E. Salk Scholar Award. In addition to having a thriving practice, she is an assistant clinical professor at Mount Sinai Hospital, where she teaches dermatology residents and medical students.
Russak Dermatology Clinic is located in the GALLERIA building at 115 East 57th Street. Designed by the internationally acclaimed Antonio Tadrissi of Prototype Design Lab, known for its innovative architecture style, the stylish boutique space features amazing views of midtown Manhattan and sleek and spacious treatment rooms equipped with the latest technology and amenities. Flat screens in every room and WiFi accessibility throughout the clinic ensure a comfortable and relaxing patient experience.
The clinic offers treatments for a wide variety of medical conditions of the skin, hair, and nails, including skin cancer, acne, rosacea, psoriasis, hair loss, and varicose veins. Within the medical division, Dr. Russak is one of the few doctors in New York City to be trained in the use of MelaFind®, the first FDA-approved non-invasive and painless medical device to detect melanoma in its earliest stages. She also provides dermatological skin-cancer surgery on the premises.