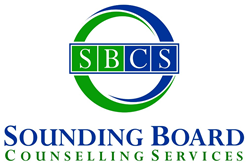 Emotions are not always accurate depictions of reality.
Toronto, Ontario (PRWEB) June 24, 2014
May 2014 was a busy month for mental health.
In the US, the National Anxiety and Depression Awareness week wrapped up on May 11, 2014. Canada had their 22nd Mental Illness Awareness Week from May 5th – 11th. And the United Kingdom finished their Mental Health Week on May 18th which focused on anxiety. These global campaigns help people around the world build awareness about how to better manage their mental health. On a daily basis, many people struggle with depression, anxiety, stress, trauma and the emotions that accompany these conditions.
However, if emotions were to be examined exclusively, how would they be defined?
According to the Encyclopedia of the Human Diseases and Conditions, "Emotions, often called feelings, include experiences such as love, hate, anger, trust, joy, panic, fear, and grief. Emotions are specific reactions to a particular event that are usually of fairly short duration." (http://www.humanillnesses.com/Behavioral-Health-Br-Fe/Emotions.html)
It is common for people to be driven by emotions. Many who feel relaxed and content will most often behave the same way in order to continue feeling relaxed and content. However, many will also engage in impulsive and sometimes drastic behaviours if feeling emotionally vulnerable such as sad, angry or embarrassed. Often, people go through life believing and relying on their feelings. Emotions are believed to be a part of humans and therefore people rely on them to help assess difficult or complex situations. In addition, emotions are also the reason why many enjoy social events and functions. It is safe to say that emotions can be a reliable best friend.
Or are they? Let's think for a moment.
How truly accurate are emotions? How many times do people overreact in a stressful situation? How many times are people later regretful when becoming angry? In the moment, many will think their emotions are appropriate given the nature of the circumstances. In difficult times, many individuals will rely on their emotions without ever stepping back and questioning the accuracy of those emotions.
Many people carry out actions based purely on emotion without considering logic and reason. People need to learn and understand that emotions are just emotions. That is all! Emotions are not always accurate depictions of reality. In some situations, emotions can arise simply because of external factors within one's environment. For example, many people are more prone to anger, sadness or stress if they are lacking the proper rest. Also, emotions are short lived and are constantly changing. Think for a minute on how many emotions a person experiences in one day. Emotions have a tendency to come and go.
It is important to understand that emotions do not define one's identity. Everybody has emotions. Rather, it is how emotions are managed which defines one's identity. This is the concept of "Wise Mind." According to Marsha Linehan (1993), Wise Mind helps us make sense of our thoughts and feelings, and come up with a balanced and wise response, so that the needs of both Reasonable Mind (what I should do) and Emotion Mind (what I want to do) are met (http://www.getselfhelp.co.uk/docs/WiseMindWorksheet.pdf).
There is nothing wrong or judgmental when experiencing vulnerable emotions. However, the key is knowing that these vulnerable emotions are how one feels in that specific moment. It does not mean these emotions will last the entire day. Our mind needs some separation from emotions in order to assess the situation and then proceed with the best possible decision.
Thomson Scarlett is a Psychotherapist who has been treating individuals and couples for the past six years in private practice. Thomson is the founder of Sounding Board Counselling Services which provides affordable counselling for individuals and couples in the Hamilton and Toronto area. Sounding Board therapists use humanistic and cognitive behavioural approaches and address such areas as low self-esteem, depression, anxiety, communication skills and anger management. Visit Sounding Board Counselling Services online at: http://www.soundingboardonline.com.