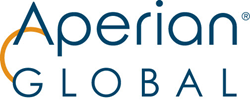 San Francisco, Calif. (PRWEB) June 19, 2014
Aperian Global, a leading provider of consulting, training, and web tools for global talent development, announced the launch of the new GlobeSmart® Profile, an updated component of the company's flagship online tool, GlobeSmart®. GlobeSmart is an industry-leading, on-demand solution for individuals working with global counterparts. It contains detailed content on 87 countries, with over 700,000 registered users in more than 150 organizations worldwide.
The GlobeSmart Profile enables individuals to discover and compare their own preferred work styles across five dimensions of culture. The Profile provides custom-tailored advice that helps users engage more effectively with colleagues and customers around the world. The updated version ensures that the GlobeSmart Profile remains one of the most useful and statistically robust measurements in the intercultural field.
Based on analysis of several hundred thousand users of the previous Profile, this update includes new survey items, stronger psychometric foundations, and updated country placements along the dimensions. According to Ted Dale, Aperian Global's co-founder and chief creative officer, "The GlobeSmart Profile has gone through a rigorous series of clinical and pre-formal tests, and we now have an instrument that is even more statistically robust than before, clearly exceeding common psychometric standards for this type of instrument."
To learn more about GlobeSmart and GlobeSmart Profile, visit: http://corp.aperianglobal.com/globesmartn#GSP.