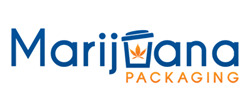 until there is clarity concerning ambivalent marijuana legislature, the economy will continue to be hindered by the overwhelming contradictions set in place by the federal, state, and local governments
Seattle, WA (PRWEB) June 20, 2014
According to the New York Times, despite the fact that at least 20 dispensaries in Washington State will begin opening next month, double standards between federal, state, and local government regulations prove to be ongoing obstacles for retail businesses aspiring to sell legal recreational marijuana in Washington. Securing product, supplies, paperwork, retail space, employees, and most of all licensing, are only a few of the tasks left to business owners hoping to flourish in this emerging market. Many aspiring dispensary owners in Washington are being left out of the marijuana legalization party before it even begins.
As of late, a class action lawsuit was filed by a man named of Shaun Preder, who claims he was denied a license to sell marijuana in Wenatchee, Washington because city officials said marijuana was still illegal on a federal level as reported by the New York Times. Mr. Preder, spent about $12,000 to rent a 3,000 square-foot shop in Wenatchee, which he had anticipated would bring him marijuana sales. Since being denied a license, Mr. Preder hopes to gain punitive damages from the local government that has denied him legal clarity over the issue of medical marijuana.
In a statement issued by the state attorney general to the New York Times, "local governments can regulate marijuana under the statute legalizing its recreational use." This statement comes as a shock to many marijuana advocates and legislature followers, who just this month, were told by Congress that the federal government can no longer meddle in state law regarding medical marijuana. If local governments on the other hand, decide that legalized marijuana is not in the best interest of a given community, then marijuana can be banned. This is exactly what has happened in at least 10 cities and counties in Washington that have chosen to ban marijuana completely or have initiated moratorium, as is in the case of Mr. Preder. Many businesses are now beginning to question the validity of newly enacted marijuana laws and the many ambiguities that can arise when federal, state, and local governments do not coincide.
A spokesman for A&A Packaging commented that "until there is clarity concerning ambivalent marijuana legislature, the economy will continue to be hindered by the overwhelming contradictions set in place by the federal, state, and local governments." A&A Packaging supports medical and recreational marijuana businesses, dispensaries, and smoke shops that want to meet standards set in place by the government regarding marijuana laws and also advocates marijuana reform on all fronts.
A&A Packaging is a leading distributor and industry wholesale supplier of dispensary packaging containers tested and approved to child resistant protocols set by the ASTM, which are made available for all legal and medical marijuana dispensary businesses. They offer products which meet the strict child safety state compliance laws of Colorado and Washington. To learn more about how A&A Packaging can help your collective or pharmacy business, call (888) 315-2453 or visit their website at http://www.marijuanapackaging.com.
For additional information on this report by the New York Times, visit the article published on 6/11/2014: http://www.nytimes.com/2014/06/12/us/with-marijuana-legalized-a-city-in-washington-state-says-not-so-fast.html?_r=0