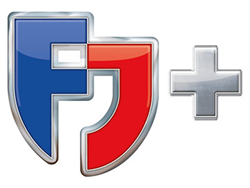 "Research has told us that classic vehicle owners have very different needs and want the flexibility of cover to fully enjoy their passion. We have therefore teamed up with Ageas to develop a suite of new products." - Andy Fairchild, Managing Director
West Midlands, United Kingdom (PRWEB UK) 23 June 2014
One of the UK's leading classic car insurance brokers redefines classic vehicle insurance with policies starting from £64 per annum.
Footman James today announces its new classic vehicle insurance, to reflect the needs and requirements of classic vehicle owners.
Andy Fairchild, Footman James' Managing Director explained the reasons behind the new product: "Research has told us that classic vehicle owners have very different needs and want the flexibility of cover to fully enjoy their passion. We have therefore teamed up with Ageas to develop a suite of new products.
"Ageas has the in-depth knowledge of our market and understands the passion that comes with owning a classic car or bike – as well as the time and investment needed to restore and maintain a vehicle that is its owner's pride and joy. Covering a wide range of models with extensive tailored cover and great service, Ageas complements the ethos of Footman James, which continues to pride itself on understanding the distinctive needs of customers, clubs and enthusiasts."
Mark Cliff, CEO, Ageas Retail and Distribution adds: "This long-term deal with Footman James to provide capacity across a range of niche Classic Car covers, underpins our understanding of the Classic Car insurance market. The time we have spent talking to enthusiasts, clubs and owners to understand the needs of Classic owners and what it means on both a practical and emotional level has paid off. Above all, it's given us an ongoing appreciation of the nuances of this market and how best it is served."
Adam Clarke, Underwriting Director at Ageas added:
"We are delighted that the quality of our Underwriting skills in non-standard Motor markets has been recognised by Footman James as we become the sole underwriter for a number of their Classic customers. This fits in with Ageas's strategy to extend our underwriting footprint in line with our wider product range and we look forward to a long and mutually beneficial partnership."
Footman James provides club member insurance schemes to more than 300 classic car and motorcycle clubs across the UK. The clubs represent a very important part of the classic movement and therefore Footman James has created enhanced differentiated rates and eligibility criteria for vehicle club members. Crucially this means that the range of vehicle ages covered and age of vehicle drivers has been extended which makes more club members eligible, especially for Footman James' strategic partners including The Vintage Motor Cycle Club, The Morris Minor Owners Club, Jaguar Enthusiasts Club and Club Lotus. Additionally Footman James is now able to offer a fully tailored classic car and bike product, allowing customers the ability to pick and choose additional cover most suitable to their classic needs. In essence, this means that customers can now take out basic cover without the need to take out extras such as breakdown cover. Policies start from £64 per annum and include Salvage Retention, Shows and Events and Agreed Value.
Andy continued: "Whilst customers should ensure that they are fully covered and as such we believe breakdown cover particularly for older vehicles is vital, we understand that customers want more choice. We provide a quality service and product and we want to make sure our cover and our prices are fair and transparent."
Finally, Footman James is launching a range of valuable extensions to cover aimed at the classic enthusiast, ensuring customers can make the most of their vehicles. The range of options is collectively named 'FJ+' and provides benefits which include;
o Breakdown cover with options to include European cover and Homestart.
o Driving and riding other classics;
o Track day cover;
o Wedding hire cover options;
o Driving and riding to work;
o Legal Protection
o Spare Parts (options up to £10,000 cover)
o Helmet & leathers
o Nil Reduction Salvage Retention
o Mis-Fuelling
o Lost Keys
o Excess Protect
o European Motoring
o Claims History Service
o Mileage Extension Service
Andy concluded: "Overall we believe that this new partnership with Ageas will ensure that we can provide a truly flexible tailored Classic Car insurance product for more vehicles and more drivers, with a choice of cover options that will allow the enthusiast to make the most of their pride and joy at a great price."
Footman James also has underwriting agreements with Chubb, NIG and Axa