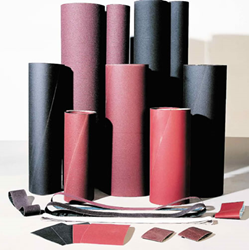 China (PRWEB) June 22, 2014
Zhengzhou, Recently iAbrasive, an e-commerce trading platform professional in abrasives industry, published a report (at wwwiabrasive.com) talking about the development status of China coated abrasives in 2013. Though being faced with global economic crises, Chinese abrasives manufacturers were still making progresses in stability.
The report mainly consisted of three parts:
1. Overall Economic Situation
The total amount of China coated abrasives in 2013 reached 471 million square meters, which showed an annual growth rate at 1.81%. Meanwhile, the production value totaled 5.893 billion Yuan, which increased by 5.71% compared with that of previous year. In general, China coated abrasives continued to run with a steady increase.
2. Main Import Countries (segmented by product category)
For sanding cloth & paper, countries including India,Vietnam, America and Korean imported the most; while for the import of other auxiliary materials (such as fiberglass backing plates for flap discs), countries like Russia, British and Vietnam took a large proportion.
iAbrasive added that due to the improvement in the quality of China coated abrasives, the unit price has seen a slight increase.
3. A Few Suggestions
When talking about how to develop China coated abrasives better, iAbrasive gave the following suggestions:
**Speed up structure adjustment & industrial upgrading
Abrasives manufacturers must keep up with the times, that is, adjusting themselves to new development needs. Rather than lowering the cost by cheating on materials, manufacturers should better put emphasis on enterprise's transformation and upgrading.
**Broaden sales channels via internet
iAbrasive presented in the report that the turnover of 2014 Canton Fair has declined by 7.23%. Effects of exhibition tended to be poorer, and network sales would be the trends in the future foreign trade. As the only professional B2B platform in abrasives industry, iAbrasive.com was gaining more recognition. What's more, China Coated Abrasives Association has entered into close cooperation with the iAbrasive.com, and appointed it as the official English website of the association.
At the end of the report, iAbrasive said: "though unstable factors still existed in the world economy, China coated abrasives industry was expected to keep growing in 2014 benefiting from Chinese government's favorable policies." For more news about abrasives industry, users are available at http://www.iabrasive.com.